Field Test of the Sony RX100: Is it enough to make you ditch your DSLR?
Tue, 2012-08-28 17:56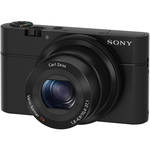 After weeks of shooting in Alaska with a 3 pound Nikon D4, 8 pound telephoto lens, and 6 pounds of carbon fiber tripod, I was more than ready to review the new Sony Cybershot DSC-RX100. At 8-1/2 ounces, the Sony barely even registers on a travel scale. It is a little larger than my current favorite point and shoot, the Canon PowerShot S100, but certainly still qualifies as pocket-sized. I've never been a big fan of Sony's point and shoots, although I do like some of their mirrorless models, but after the New York Times called the Sony RX100 the "world's best point and shoot" I had to give it a look…
Pro features in a point and shoot package
Raw as well as Raw+JPEG, plenty of shooting modes and adjustments in addition to the typical Scene modes and various intelligent automatic modes. The ring around the lens can also be used for setting common adjustments (like the Aperture when in Aperture priority mode) or for silent zooming when recording videos. Also unusual for a compact, many of the Sony's controls can be remapped, and banks of custom settings can be saved – just like on most modern DSLRs. Video is a full 1080p at 28Mbps, which coupled with the silent zoom offered by the control ring makes the camera a natural for impromptu video clips. High-quality still images can also be captured during video recording if you're willing to settle for 1080i video.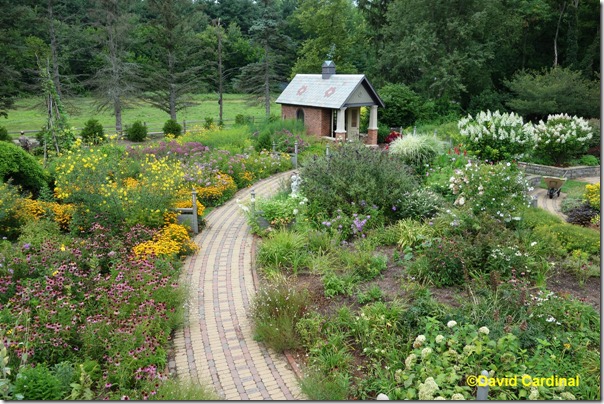 Using the RX100
Fast. That's the first thing you notice when using the RX100. It is quick to focus, quick to shoot, and rips of multiple frames much faster than a typical point and shoot. It is really possible to imagine photographing action using it. I also found the control layout pretty reasonable, combining a mix of by now fairly standard rocker controls for flash and shooting modes, with some nice improvements like a physical lens ring for zooming or controlling aperture. The camera also features some nice bells and whistles like a built-in level and Raw+JPEG mode in addition to the always-welcome Raw mode. All in all I found the interface much easier to use than the one on the Sony NEX-5N, although perhaps still not quite as intuitive as the Canon version.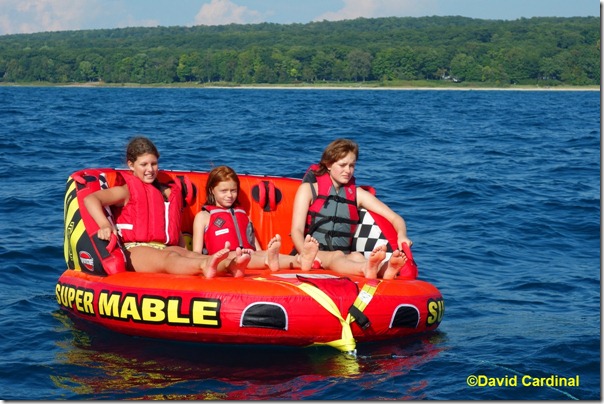 A bigger issue for me is the lack of an optical viewfinder combined with the inability to add an Electronic ViewFinder (EVF). As a result, the only way to use the camera is with the LCD. Outdoors in bright sunshine, this is very difficult. It is also a challenge for anyone (like me) who often uses reading glasses when shooting. I've learned to live with that in compact point and shoots, out of necessity, but for a camera that costs over $600 and is designed to go head to head with mirrorless and entry level DSLR versions, I found having to rely on the LCD unfortunate.
The full user manual for the camera is only available as a website, which is seriously braindead. At least with a PDF you can snag a copy to use when traveling off the grid. Woe to the person needing to check a setting from the bush on safari. I hope Sony remedies that situation. The manual itself really needs some heavy editing to catch up to the quality of the camera it describes. For a miniscule fraction of what Sony spent designing an amazing camera, it could fund a much better manual.
Image Quality
20MP is a lot for a compact camera. Fortunately the Sony RX100 also sports a larger sensor than most point and shoots, featuring a 1" diagonal model that is the same size as the one found in the Nikon 1 camera. As a result it actually has a lower pixel density than the Canon PowerShot S100, even though that camera only has 12MP resolution. Between the larger sensor, Zeiss lens, and some excellent electronics, the RX100 delivers excellent images for a camera its size.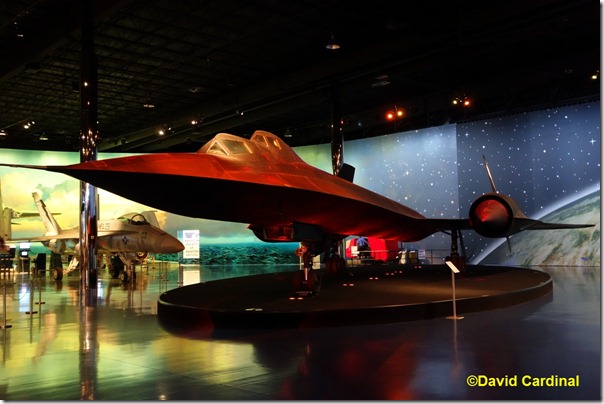 Let me rephrase that a bit. The quality of images I captured with the Sony RX100 was really, really good. Both the image stabilization and the low-light noise reduction were excellent. You can see in the ISO 1000 indoor image of the SR-71B "Blackbird" what's possible with the camera, even at 1/8s shutter speed.
To date, the camera has been handicapped by a lack of support for its raw files in Adobe's products. Presumably this will be remedied within the next few weeks – at least for those with the latest versions of either Photoshop or Lightroom – but for now it makes it hard to get a true sense of what is possible with the RX100. Sony has a free converter, but it is pretty bare bones. As a result, all of the images used in this review are from the camera JPEGs captured in sRGB (the camera also offers Adobe RGB, but when I shoot in Raw+JPEG I typically leave the JPEG as sRGB for easy sharing).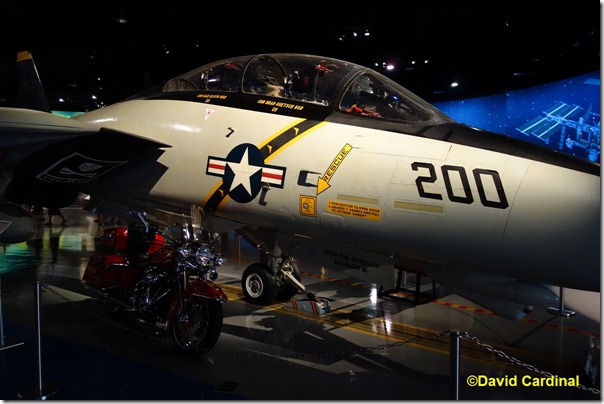 Video Quality
Without the ability to add a hotshoe microphone, I'd hesitate to recommend the RX100 if your primary concern is serious video capture, but the camera did an excellent job of recording both audio and video right out of the box. So if you are looking for good video packed into a point and shoot package, the RX100 should work for you. I liked having the physical (and silent) zoom ring as an option during video recording, and the autofocus also worked quite well during video clips. In the below clip I was impressed both by the detail in the image and by the microphone picking up the drumline faithfully.
What the RX100 lacks
The RX100 isn't all a bed of roses. It's missing some important features that may be critical to you. First and foremost, it doesn't have a hotshoe, so you'll need to hope that the built-in flash is enough for your needs. Like a disappointing number of cameras, the RX100 is still missing a built-in GPS. If you've decided geotagging is the best way to organize your images, that adds a real headache. It's also missing an optical viewfinder, featured in the Canon PowerShot G1 X, or an articulated LCD, common in many other high-end models.
This is a really tough call. The S100 features a smaller form factor, nice controls, and a built-in GPS, all for a hard-to-beat price of $349 at B&H. In contrast, the Sony RX100 is a little larger, has a slight edge in image quality, and is blazingly fast. However, it'll set you back $648 at B&H and may leave you frustrated that it doesn't have a GPS for that price.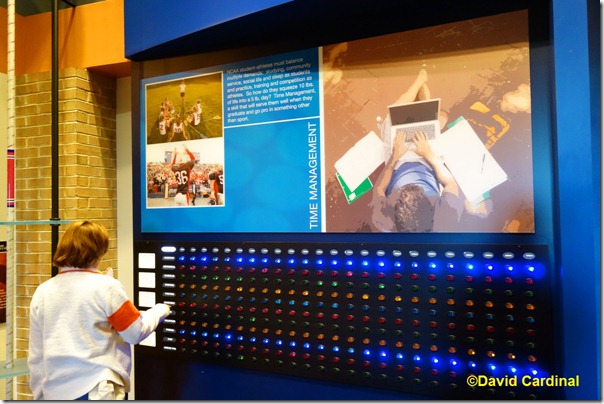 Should you buy an RX100?
If you're looking for a compact camera to complement your DSLR, or want to own and carry just one small camera, the Sony RX100 is an excellent option. It's "pro" features, controls and feel will make you comfortable as quickly as any other camera. However, if you are on a fixed budget and want to spend it on beginning a larger system, a mirrorless option like the Nikon 1 J1 (or V1), the new Panasonic Lumix LX-7, or the new Canon EOS M would be a better place to start. And if you want your compact strictly for "grab shots" when you don't have time to haul out your larger cameras, then the Canon PowerShot S100 will do the job in a slightly smaller package for a couple hundred dollars less.
For me, if I was limited to one camera that fit in my shirt pocket, and couldn't take any of my other cameras along, I'd be very likely to bring the Sony RX100 as my choice. If I'm expecting to already be carrying a DSLR and wanted to minimize the footprint of my point and shoot, the Canon PowerShot S100 would be my choice.