Superzoom faceoff: Canon PowerShot SX260 HS versus Nikon Coolpix S9300
Thu, 2012-06-14 21:52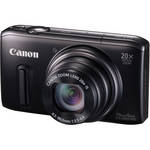 [NOTE: If you're looking for the Sigma 50-500mm lens review, click here. Sorry about that]
As impressive as improvements have been across the board in point and shoot cameras over the last few years, none have made greater strides than the superzooms. Formerly more of a novelty and avoided by anyone serious about performance or image quality, new models are finally worth serious consideration for anyone needing to isolate subjects with a small, light camera. For this project I borrowed a Nikon Coolpix S9300 and a Canon PowerShot SX260 HS and carried both around for a few weeks as my point and shoot camera. I knew that neither would live up to the speed or image quality of my personal favorite point and shoot, the Canon PowerShot S100, but of course that isn't the point. These models have amazing zoom ranges, and actually cost less. I was pleasantly surprised by what I found…
Size, Build and Handling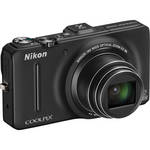 Both the Canon and the Nikon are "cigarette pack" sized, with a solid feel and the build quality expected from a mid-range point and shoot. Both sell for about $300. And both rely on the typical control layouts used by their respective companies. Both units have built-in GPS receivers, for easy geotagging of images – a nice feature in a camera designed primarily for travel and outdoor use. The on/off switch on the Nikon can be a little hard to activate, so it may take you a couple tries. As superzooms, both cameras take a little while to power-up, since the lens is longer and more complex than with more traditional designs.
Both cameras have the expected "full auto" mode of operation – most likely the one that will get used most often – as well as a dedicated movie record button. Each is chockfull of Scene modes, which I covered in a previous post. Those are particularly important for these models as they have limited manual shooting capabilities and the small size means that many settings require menu changes – so the quickest way to adapt to a new shooting situation with either of these superzooms is often to know and switch to the appropriate scene mode.
Image Quality
The S9300 has a higher-resolution sensor, at 16MP, versus the SX260's 12MP, but unfortunately that isn't necessarily a good thing in a point and shoot – especially with the slow lenses found in superzooms. The result of the higher resolution is a slight increase in noise for the Nikon as compared to the Canon. Images from the Canon look pretty good up to ISO 800, while I'd want to keep the Nikon at ISO 400 or below for any image I wanted to print. The upshot of that is telephoto images require pretty good lighting or a tripod. Don't expect to take great-looking telephoto shots of cathedral interiors or indoor athletics with either of these models – but the Canon has a slight edge under those conditions.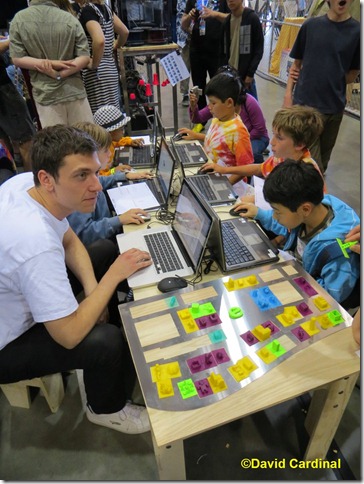 This indoor shot from the San Francisco Maker Faire was taken on full auto with the Canon SX260.
The camera did a great job with the aircraft hanger level of light and stabilizing itself at 1/30s.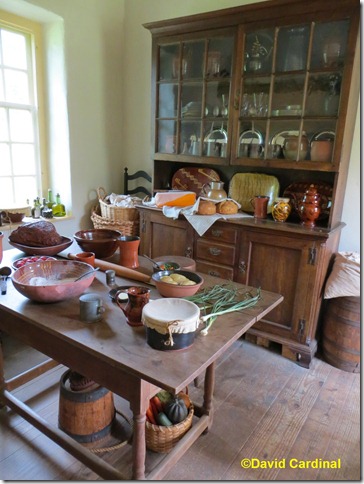 Even at the 800 ISO needed to take this shot of the interior of the kitchen at Valley Forge,
the Canon SX260 did an excellent job with colors and detail.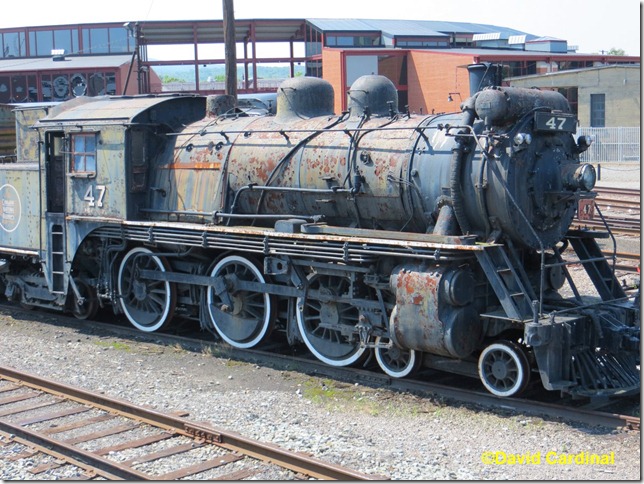 "Standar" outdoor scenes looked great with the Canon SX260, as you'd expect.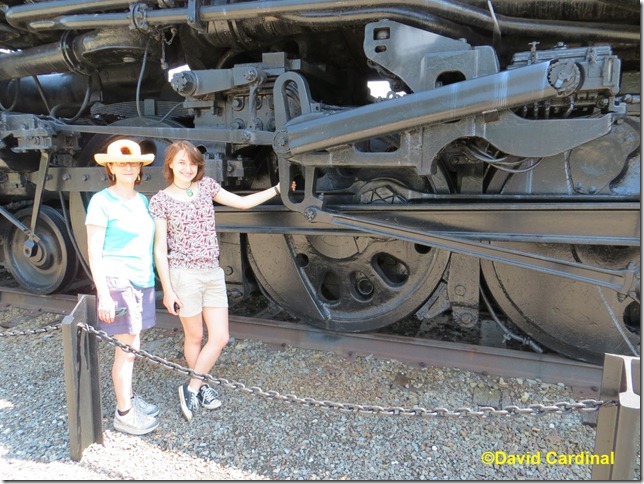 Even when thrown a "curveball," like this way over-contrast scene
(the women are in bright sunlight, while the black locomotive is in the deep shade)
the Canon SX260 did the best job it could to try and handle the extremes.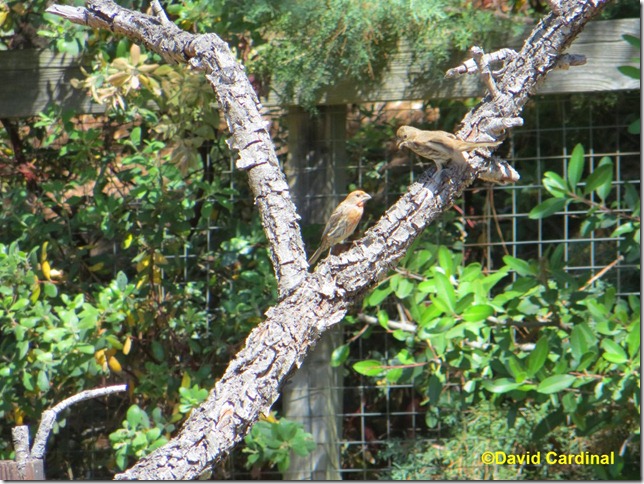 No superzoom point and shoot is an ideal wildlife camera,
but I did manage to catch a few action shots of birds with some work.
Unlike with a DSLR and fast lens, even wide open I was unable to blur out the background fence.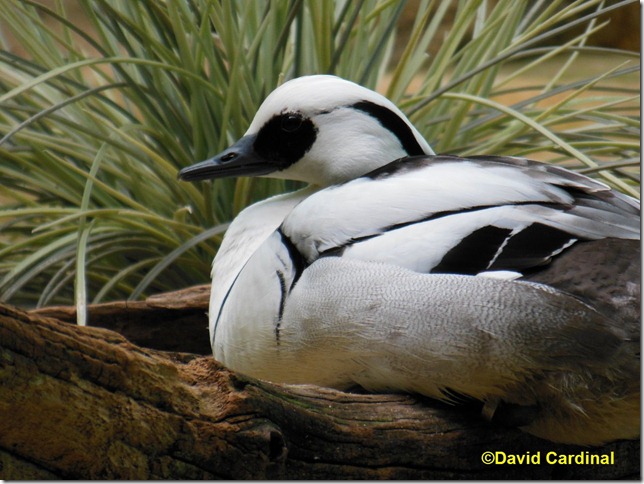 This Smew was in a dimly lit exhibit at the Bronx Zoo.
The Nikon S9300 picked up the bird and feather detail well, and adapted to the odd-color light.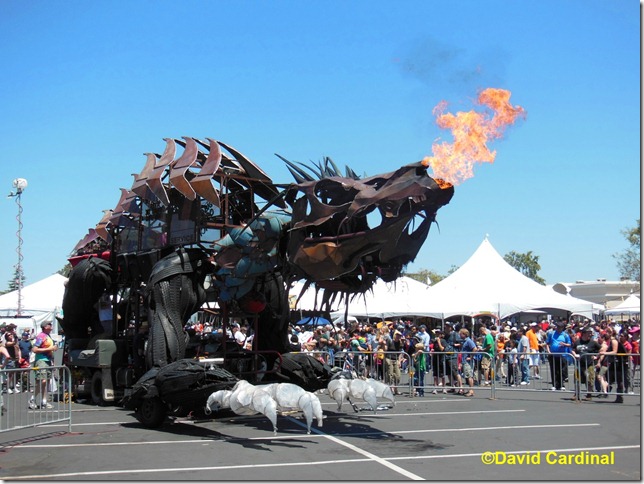 The Nikon S9300 did a great job with some tricky outdoor contrast,
like this fire-breathing dragon made out of old, dark-colored tires.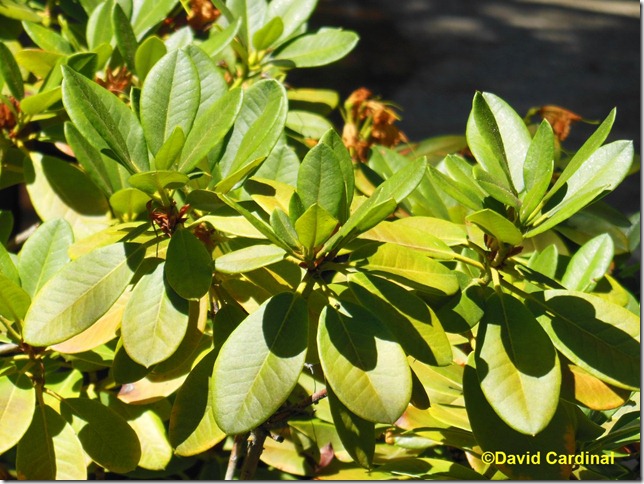 The Nikon S9300 is acceptably sharp at the long-end for a point and shoot,
but getting focus right using only an LCD in the bright sun is a challenge.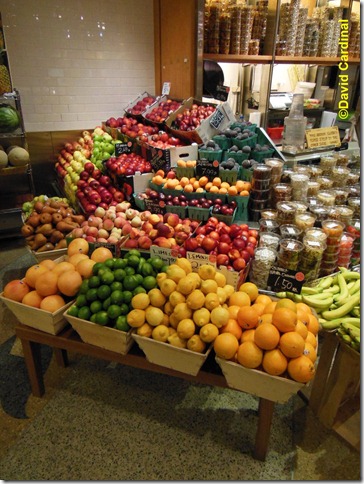 Even indoors, like here at the Grand Central Market in Mahattan
the Nikon S9300 did a reasonable job of capturing the scene.
Conclusions
In general, I'm really impressed with both of these cameras, as superzooms go. I'll stand by my original perspective, though, that if you don't need the huge zoom range in a tiny form factor you're better off with my favorite Canon PowerShot S100 as a general purpose point and shoot, or a larger DSLR like the Nikon D7000 with the Sigma 50-500mm Lens.
As far as choosing between the Canon and Nikon superzooms, it is largely a matter of personal preference. In my case I really liked that the Canon PowerShot SX260 HS has both Aperture priority (Av) and Shutter priority (Tv) easily accessible on the mode dial. I like using both those modes and it is painful to have to try to find them on the menu system. Conversely, I liked the scene modes but better on the Nikon. They are easier (for me) to set, and there was more variety available. I'd be happy with either one if I had a project requiring a long telephoto that fit in my shirt pocket.
You can get either the Canon PowerShot SX260 HS for $299 from B&H, or the Nikon Coolpix S9300 for $299 from B&H.
Informative comparison
Informative comparison indeed! It's very glad to see Canon PowerShot SX260 versus Nikon Coolpix S9300 is in action. I like the all images captured from both cameras. From consideration both cameras are winner and I've already purchased a Nikon Coolpix S9300 as a Christmas gift for myself. Thanks.
Good article for geek blog
Good article for geek blog
Login
to post comments