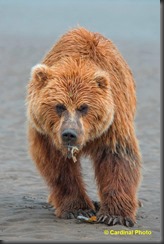 Every July I return to Alaska to photograph the amazing Coastal Brown (aka "Grizzly") Bears. Over the course of 15 years I've used over a dozen different cameras, and at least that many lenses to capture images. Typically at least one of my lenses would be a massive telephoto (400mm f/2.8 or 200-400 f/4, or 120-300 f/2.8). This year, as part of my ongoing effort to identify lighter, less expensive alternatives to large and extremely expensive lenses, I decided to shoot for the entire two safaris with "just" a Nikon 80-400mm AF-S VR lens attached to my Nikon D610. My hope was to see whether this new, sub-$3K lens could do a good job of subbing for larger, more expensive alteratives….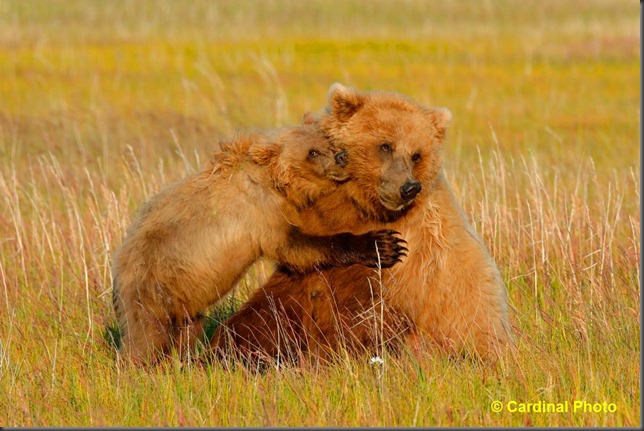 Bears never cease to amaze. Cubs & moms are definitely my favorite.
Ergonomics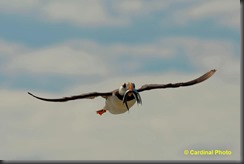 As soon as I got in the field I benefited from the smaller size and lighter weight of this lens. I could comfortably shoot without a tripod for example, although I still recommend using one for extended shooting sessions. I could also easily fit the lens, camera body, short zoom for landscapes, teleconverter, and rain cover in my Think Tank Sling-O-Matic field-ready messenger bag. That made it much simpler to get to and from the bears.
For those times when I did want to use a tripod, I found Nikon's tripod collar somewhat annoying. It was too close to the body to use comfortably with a Sidekick on the right – where I like it, and the detents for removal made rotating it glitchy. Fortunately there is a cure for this issue – a replacement tripod collar from Really Right Stuff. It removes by separating the entire collar, so it doesn't have to have any detents to aggravate vertical shooters. It is also a little further from the camera body (although still not ideal).
The new 80-400 focuses leaps and bounds faster than the early version, but not as fast as either a dedicated telephoto lens, or the higher-end 200-400 f/4, and certainly not as fast as the Sigma 120-300 f/2.8. You'll have to decide for yourself whether that is a showstopper for you.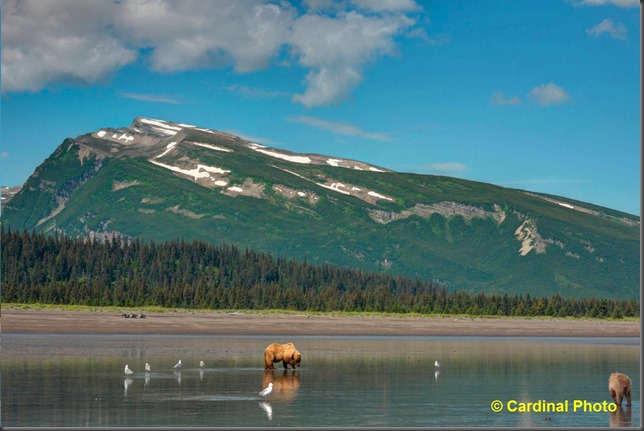 At 80mm at the wide end, with a full-frame camera like the Nikon D610 or Nikon D810,
the new Nikon 80-400mm AF-S VR Lens can be used for many environmental portraits.
Image Quality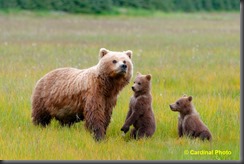 Nikon's latest full-frame cameras, like the Nikon D600, Nikon D610, Nikon D800, and Nikon D810, are quick to reveal flaws in lenses because of their high-resolution and excellent natural image quality. So I was nervous about whether I could get truly sharp images on a regular basis with the 80-400. I definitely didn't need to worry. The lens is fully capable of capturing sharp, colorful, images. I was very pleased with the results.
However, while sharp, the images feel just a tiny bit less crisp than those taken with a professional-grade prime telephoto, or even with the Nikon 200-400 or Sigma 120-300 f/2.8. That only makes sense, really, since you're getting more zoom range in a smaller package at a lower price. So, for those who own and don't mind carrying a larger lens, the 80-400 is not a panacea. But if you don't already own a top-of-the-line pro telephoto, the 80-400 is an excellent and possibly less expensive alternative.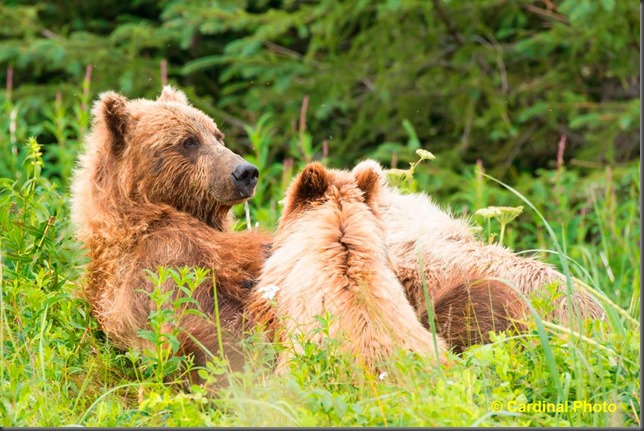 Having 400mm of reach comes in very handy
when trying to create intimate portraits of sensitive scenes like this nursing mother.
Adding a teleconveter definitely affected image sharpness, as well as Autofocus speed of course. While it is great that Nikon is able to support the fully-functional use of a Teleconverter with the new version of the 80-400, image purists will probably not be completely happy with the results. Shooting in DX mode or cropping might work almost as well.
Sanity Check: Comparing with the Nikon 200-400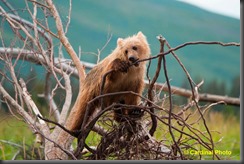 For my last day I took out my Nikon 200-400mm f/4 and shot with it to get a feel for the difference. First, I noticed that I'd gotten used to not having to lug a tripod around

. Then I noticed that I needed to switch lenses more, as the 80mm wide end of the 80-400 was enough for many scenics and portraits while the 200mm wide end of my larger lens was not.

The Bottom Line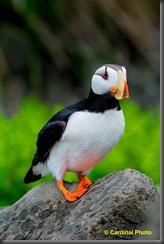 If you don't already own a Nikon 200-400mm f/4 lens, and don't have a huge budget and a strong back, the new Nikon 80-400mm AF-S VR Lens is worth serious consideration. It is less than half the price, about 2/3 the weight, and can be used reasonably without a tripod. The sacrifice in image quality and AF speed is relatively small compared to the gains.
Join us next year to visit the bears & learn more…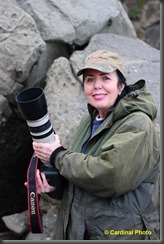 As always, if you're interested in joining us for the on-the-ground wildlife experience of a lifetime, and learning a lot more about wildlife photography and equipment, we invite you to join us for our return to the lovely Lake Clark Park and renowned Silver Salmon Creek Lodge for our 2015 Alaska Grizzly Bear & Puffin Photo Safaris.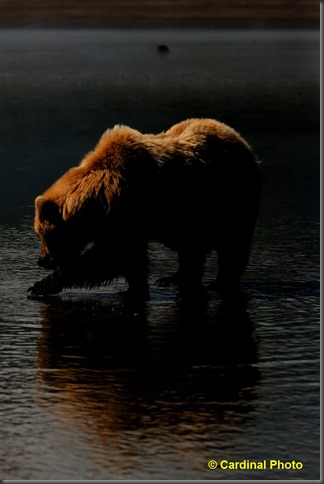 All images taken with my Nikon "D610" (actually my Nikon D600 with a serious upgrade and new shutter from Nikon service, making it essentially a Nikon D610) and my Nikon 80-400mm AF-S VR Lens, except for the image of Rose, taken with my trusty pocket-sized Canon S100.