The amazing "one-legged" fishermen of Inle Lake, Myanmar (Burma)
Sun, 2014-12-14 00:26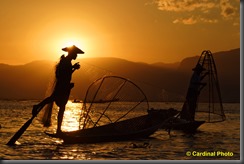 Inle Lake in Myanmar is famous for its "one-legged" fishermen. They perform the seemingly impossible feat of rowing (and steering) their small, teak-hulled, wooden boats with one leg wrapped around a single oar while managing to fish with a net at the same time.

There is no more enchanting time to photograph them than in the setting sun. Plenty of opportunities for great images abound, both front-lit like this one: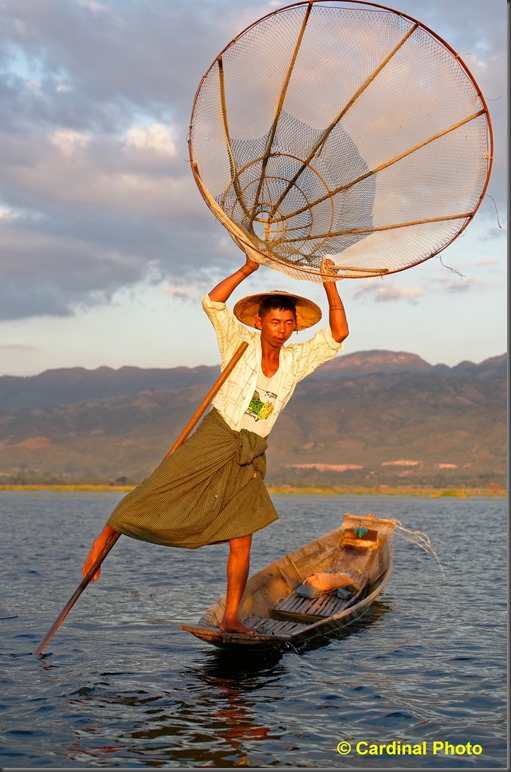 And back-lit, using minus exposure compensation to keep the highlights from blowing out, like this one:
Both images were taken with my Nikon D810, along with my Nikon 70-200mm f/4 AF-S VR Lens. They were both processed in DxO Optics Pro 10 with only my standard default preset.
We've had an amazing trip here so far this year, and are looking forward to bringing another group next December. We hope you can join us!