Canon G7 X field test: Finally, a worthy competitor to the Sony RX100 III
Mon, 2015-03-16 15:47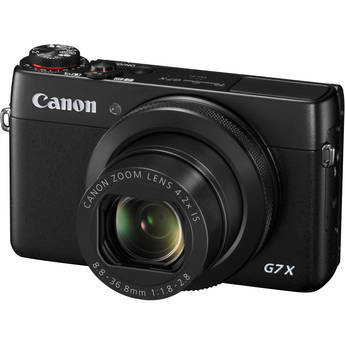 Sony brought the premium compact camera segment back to life with its 1-inch sensor RX100, but its rivals haven't left it have free run of the market. Panasonic's Lumix LX100 has become a worthy competitor, although its larger size and greater weight make it a less attractive alternative than Sony's latest version, the RX100 III. Now Canon has come out with a model that combines the popular interface from its "S-series" point and shoots with a few more manual controls and a 1-inch, 20MP sensor, to create the Canon G7 X. It has the best overall image quality ratings of any camera in its class, so we got one to put through its paces…
Big brother to Canon PowerShot S120
I am a huge fan of Canon's pocket-sized "S" cameras as the ultimate camera to have with me all the time. They are tiny, but still support Raw+JPEG, and have plenty of controls, including an aperture ring. My S100 is almost always in my pocket (I have stuck with the S100 because I really like the GPS, which was dumped in later models). But of course, I'm always looking for better image quality. The Canon G-series, even though larger, didn't feature a better sensor.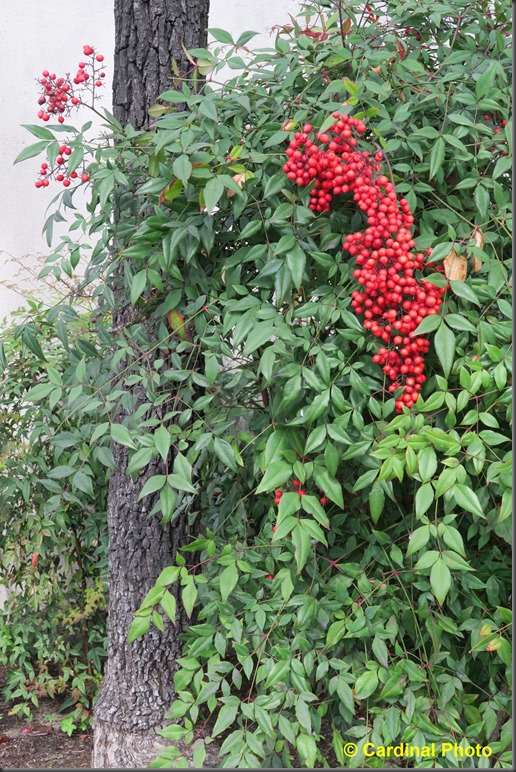 The natural color of images taken with the Canon G7 X is a definite step up from my older Canon models.
The greens and reds are vibrant, while still looking natural, as in this scene of a bush with berries.
Canon G7 X, Aperture mode, f/5.6 @ 1/501s, ISO 800, 18.6mm
That's why the G7 X caught my eye. It's larger sensor produces better images, and it is still (barely) pocket-sized (at least for cargo pockets). It is about 50% larger than the S series, and just a touch larger than the Sony RX100 III -- but definitely more portable than the Lumix LX100. It also features Canon's control system, which I think is pretty well-designed and provides good flexibility without too much hair pulling frustration. (None of these little cameras have all the nice, easy-to-read, buttons of a DSLR of course, they just don't have the room).
Canon has added a dedicated Exposure Compensation dial on the top of the camera, which I particularly like as I often shoot in Aperture Priority (Av) mode. It allows me to use the front ring for Aperture and then the dial on top for compensation.
Image Quality
If you try to use the G7 X the way you would a DSLR, and let the ISO float up to 3200 or more, you'll be disappointed. The sensor may be 1-inch, but it is certainly nothing like a full frame model. However, if you keep the ISO reasonable (say 1600 or less, lower is better) then it delivers very impressive results. The native JPEG processing is excellent, but for best results you'll still want to shoot Raw and do your tweaking in post-processing using software that supports the camera -- like Adobe Lightroom or Photoshop, or DxO Optics Pro.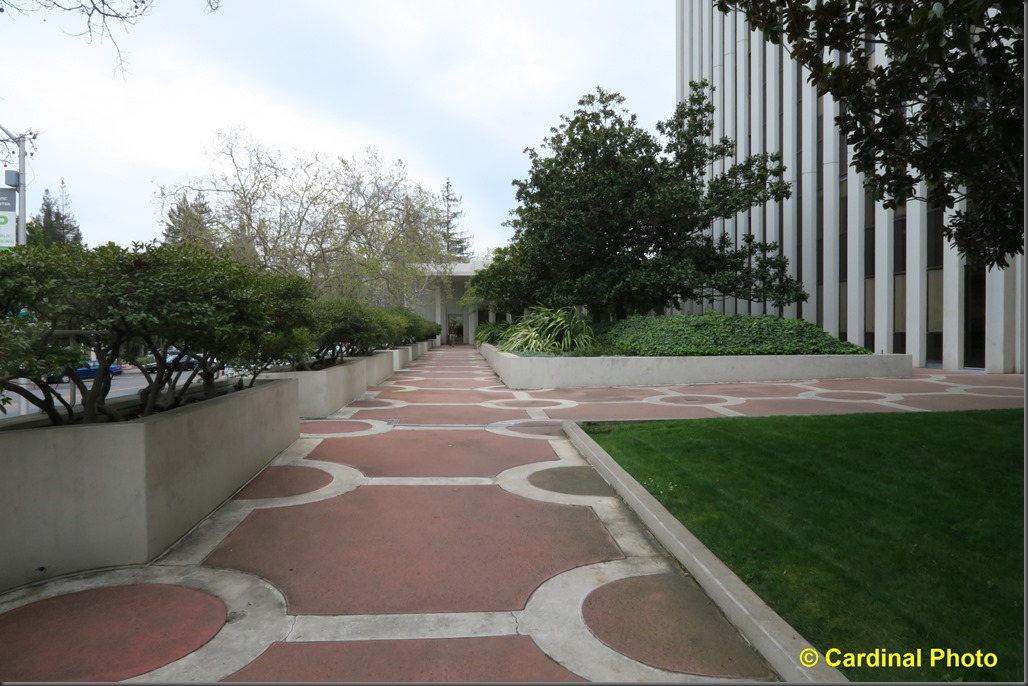 The Canon G7 X does an excellent job even with very difficult scenes. This slightly backlit outdoor landscape
had plenty of chances for blocked up shadows and blown-out highlights, but the Canon captured it nearly flawlessly.
Canon G7 X, Aperture mode, f/11 @ 1/318s, ISO 500, lens @ 8.8mm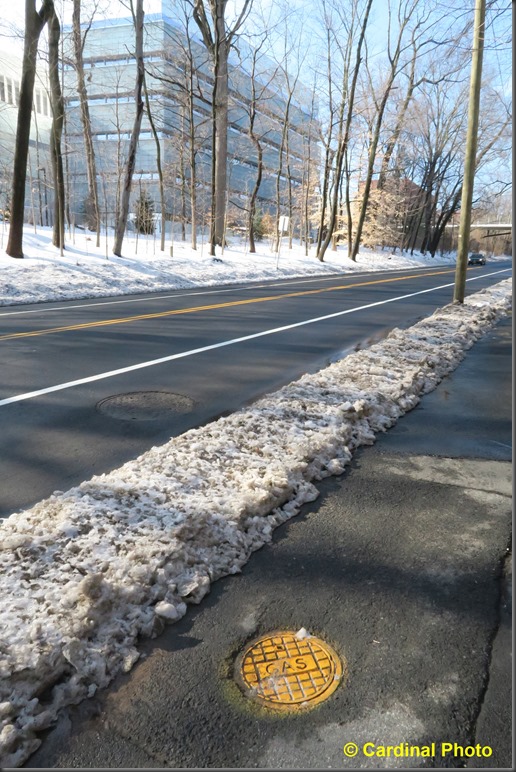 Detail is also excellent, and scenes like this show fairly low distortion
(the lens Raw data has much more distortion, but the camera fixes the JPEG quite nicely)
Canon G7 X, Aperture mode, f/11 @ 1/1002s, ISO 2000, +1/3 e.v.
[Note: normally I'd shoot this at a lower ISO, but was evaluating high ISO performance]
Canon G7 X compared to a choosing a mirrorless camera
The smaller size and weight of these high-end compact cameras does come at a cost in features compared to the interchangeable-lens mirrorless models. First, there is no hot shoe, so you are stuck with the tiny on-board flash. Similarly, for models without an EVF, there is no way to add one. Inputs and outputs also tend to be more limited, and you won't find an external microphone input, for example. These limitations are in addition to the obvious one that you can't change lenses.
The smaller size of the camera also limits its controls. For example, I really like having an ISO button, so I can change it easily. With compact cameras, ISO is buried in the menus, making it painful to change. I experimented a lot with Auto ISO on the Canon G7 X (which explains some of the awkward ISO choices on my sample images) but it wasn't ideal. It has two modes, one of which tries to push the shutter speed higher than the other. I'd prefer a more traditional ability to set the minimum shutter speed I wanted to maintain.
Sweet lens with good range
Speaking of lenses, another place where the Canon G7 X shines is the lens. It features a larger zoom range than the Sony, equivalent to 24-100mm, and is slightly brighter (f/1.8 - f/2.8) through most of its zoom range. It's optical quality is clear when you realize that the Canon scores higher in Raw image quality even though it is rumored that the sensor is essentially identical to the one in the Sony model.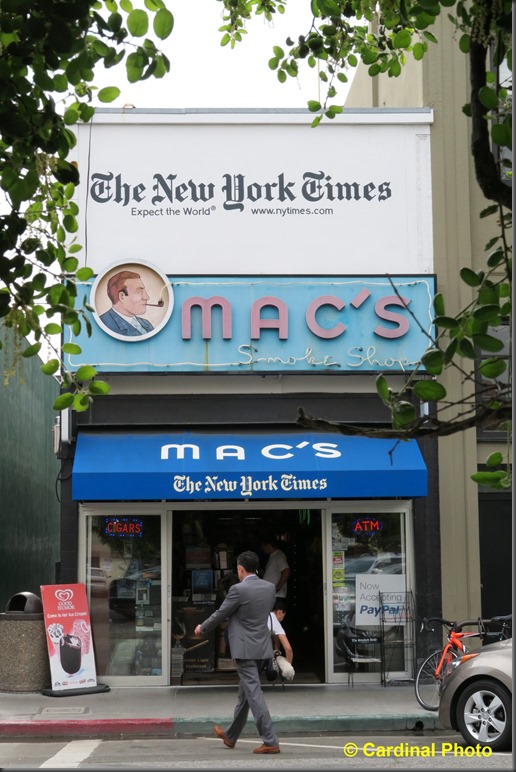 I was able to shoot this iconic smoke shop in Palo Alto framed exactly how I wanted it
thanks to the camera's zoom lens. With a shorter lens I would have needed to crop.
Canon G7 X, Aperture mode, f/11 @ 1/251s, ISO 500
Should you buy a Canon G7X: Tradeoffs compared to the Sony RX100 III
Canon's first entry in the 1-inch sensor super-compact market definitely surpasses the first two generations of Sony RX100 (the I and the II), with a better lens, better image quality, and a touchscreen. However, Sony hasn't been standing still. the Sony RX100 III has upped the ante with the addition of an excellent Electronic Viewfinder (EVF). That's the one feature I really miss in the Canon G7 X. The lack of an EVF is the only reason I'm not immediately buying my review Canon G7 X and using it to replace my trusty S100. Instead, I'm going to field-test the new Sony next. Then I'll need to decide if the slightly better image quality of the Canon (including more natural white balance and better shadow detail), longer zoom, and familiar control set of the Canon outweighs my enthusiasm for an EVF (which simplifies shooting in bright conditions, and is more in line with my "old-school" ways).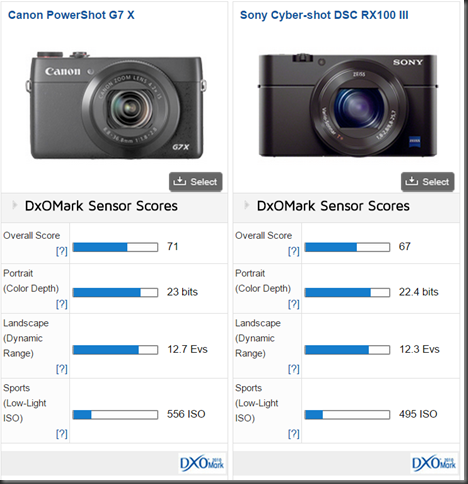 The Canon edges out even the most recent Sony model by a bit across the board
Unless you can't live without an EVF, the Canon G7 X has a lot going for it. In addition to slightly better image quality (71 versus 67 from DxOMark, including better effective ISO), it has a touch screen (which can be handy for focusing and control), and a longer zoom (out to 100mm compared with 70mm on the Sony). It is also $100 less expensive than the Sony, although I don't see many customers of this type of camera choosing based on a $100 difference in price if they think one camera is truly better for them than the other.
Sample Images:
(All images are as shot except for rescaling & conversion to sRGB for easier web browsing)
Pixels
Actual: 20.9 Megapixel
Effective: 20.2 Megapixel
Sensor
1" CMOS
Bit Depth
12-bit
File Formats
Still Images: JPEG, RAW
Movies: MP4
Audio: AAC LC
Max Resolution
20MP: 5472 x 3648
Aspect Ratio
1:1, 3:2, 4:3, 4:5, 16:9
Image Stabilization
Optical
Lens
EFL: 8.8-36.8 mm (35 mm equivalent: 24-100 mm)
Aperture: f/1.8 (W) - 2.8 (T)
Filter Thread
None
Zoom
Optical: 4.2x
Focus Range
Macro: 2.0" (5.08 cm) - 1.6' (0.49 m)
Wide: 2.0" (5.08 cm) - Infinity
Telephoto: 1.3' (0.40 m) - Infinity
ISO Sensitivity
Auto, 125-12800
Shutter
1 - 1/2000 second
15 - 1/2000 second in Shutter Priority Mode
250 - 1/2000 second in Manual Mode
Exposure Metering
Center-weighted, Evaluative, Spot
Exposure Modes
Modes: Aperture Priority, Auto, Custom, Manual, Scene Modes, Shutter Priority
Compensation: -3 EV to +3 EV (in 1/3 EV steps)
Shooting Modes
Star
White Balance Modes
Auto, Cloudy, Custom 1, Custom 2, Daylight, Flash, Fluorescent, Fluorescent H, Multi-Area White Balance, Shade, Tungsten, Underwater, White Balance Adjustment
Burst Rate
Up to 6.5 fps
Self Timer
10 Sec, 2 Sec
Flash Modes
Auto
Flash On
Off
Slow Sync
Built-in Flash
Yes
Maximum Effective Flash Range
Wide: 1.6 - 23' (0.49 - 7.01 m)
Telephoto: 1.3 - 13' (0.40 - 3.96 m)
External Flash Connection
None
Built-in Memory
None
Memory Card Type
SD
SDHC
SDXC
Video Recording
Yes, NTSC
Resolution
1920 x 1080: 60 fps, 30 fps
1280 x 720: 30 fps
640 x 480: 30 fps
Audio Recording
Built-in Mic: With Video, Stereo
Viewfinder Type
None
Screen
3" LCD Touchscreen Pivoting (1,040,000 pixels)
Screen Coverage
100%
Connectivity/System Requirements
Connectivity
AV Output, HDMI D (Micro), USB 2.0
Wi-Fi
Yes built-in
Waterproofing
None
Battery
1x NB-13L Rechargeable Lithium-Ion Battery Pack, 3.6VDC, 1250mAh
AC Power Adapter
ACK-DC110 (Optional)
Dimensions (WxHxD)
4.1 x 2.4 x 1.6" / 104.1 x 61.0 x 40.6 mm
Weight
10.70 oz / 303.3 g