Join us in Myanmar (Burma) this December, with an option for Angkor Wat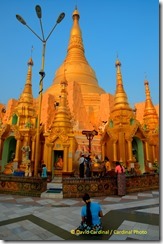 This is a pivotal year for Myanmar (which the US & UK know as Burma). With the election of a civilian government, suspension of international sanctions, and the beginning of a banking system and independent press it is poised to break out of decades of torpor into the 21st century. I'm excited to announce that I'll be leading another photo tour there this December. We'll hit some of the major tourist highlights, of course, but we'll also venture to some places that most tourists never see and create some photo opportunities that would be almost impossible to achieve on your own.
Yangon, temples of Bagan, Mandalay, Inle Lake, Shan State
For the first time, we've incorporated Inle Lake and the Shan State into the main trip itinerary, along with Yangon, Bagan and Mandalay. Taken together, these areas will give you a sense of the heart and soul of Burma and the Burmese people (in this case I'm using the term to represent not just the majority Burmans but also the Shan, Intha, Pa-Oh and other tribes we'll meet along the way). By keeping the group small and working with our experienced travel partners in Myanmar, we've been able once again to arrange to stay at some of the nicest boutique hotels during our visit, and of course will always have our own vehicle, driver, and local english-speaking guide.
Extension to Western Burma, Mrauk U, and the Chin State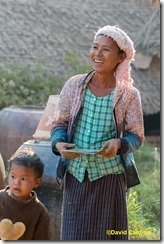 For those interested in adventuring further afield, we're offering an extension to Western Myanmar (the Rakhine and Chin States, an area also formerly known as the Arakan Kingdom) to see the wondrous temples and crypts of Mrauk U, the famous "tattooed" Chin peoples, and perhaps an Irrawaddy Dolphin or two during our trip on the Kaladan River.
Extension to Angkor Wat and the temples and sites of Cambodia
If you haven't visited Angkor Wat in Cambodia, I can also highly recommend our pre-trip extension to the Siem Reap area of Cambodia. We'll be visiting not just Angkor Wat, but many other area temples and sites, as well local markets which make for some truly unique photo opportunities.
This trip is very popular, and so is Myanmar, so we need to finalize our hotel space early. To help with that we're offering earlybird discounts to anyone signing up by April 30th. If you wait too long, we may not be able to accommodate you. To get the full trip itinerary and information, as well as prices and sign-up information, please visit our trip web page for our Myanmar photo tour.