My Camera Bag–The Photo Gear I Shoot With, And Why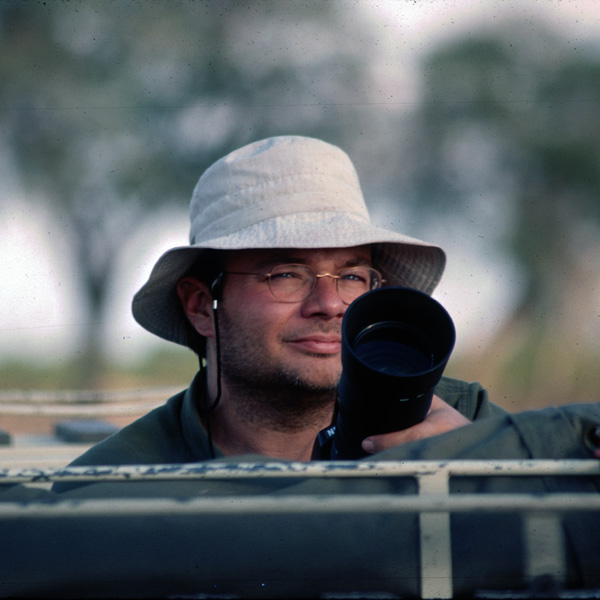 First, I shoot a lot of different subjects in many different locations, from my hometown to halfway across the world. So no matter what kind of photography you do or what budget you're on I hope you'll find some equipment insights in this article that will be of benefit... As always if they are and you decide to purchase any of the equipment I use, if you use the links in the article or on the cardinalphoto.com or nikondigital.org sites it'll help us cover the cost of providing these resources.—David
When I head out in the truck for local wildlife projects may pack it to the gills with a fair amount of the equipment listed below (because I can). But for any kind of travel, I carefully pick which equipment is needed and best suited for the specific project:
Camera Bodies:
Nikon D600 (Nikon D610) with RRS (Really Right Stuff) L plate.
An amazing camera, especially now that Nikon has been replacing the shutters on original D600's with ones that don't have the intermittent dust problem. It is a lighter, smaller alternative to the "big boy" D4S, and quicker and less expensive than the landscape & portrait - targeted Nikon D800.
For wildlife photography the reach of a smaller sensor can't be beat. The DX format (also known as APS-C) of the Nikon D300S means I get the focal length I need with my telephoto lenses. I upgraded from my excellent Nikon D300 to the S version to get the ability to capture video clips. If you use the vertical grip with long life AA NiMH batteries it lasts for an incredible number of shots.
If you're torn about whether to go full-frame you can read my article: Why I shoot with both

This is an amazing little camera. With image quality superior to that of the D300S and a smaller size to boot. The biggest downside is the lack of compatibility with the "big boys." It doesn't use the same batteries, grips, or 10-pin accessories, so don't expect to have it be a drop-in backup for a D300S, D700 or D3 in the "pro" category, but the build quality is excellent for a $1200 camera as are the images. For anyone looking to upgrade from an entry level D-SLR but not wanting to spend thousands I can highly recommend the Nikon D7000.
For special projects & some safaris: Nikon D4S
​The top of the line for action photography & low-light work, the D4S is great for projects where I'm willing to put up with the size & weight to get performance.
Canon Point and Shoot:
I really like the Canon point and shoot cameras. I currently slip an older version of the Canon PowerShot S100 into my pocket before I go out, set to shoot Raw+JPEG.
Lenses:
For birds, the Nikon 600mm f/4 AF-S is the cat's meow. Many photographers now opt for the smaller and less expensive Nikon 500mm f/4 VR II AF-S, but if you want the perfect bird photo lens, it is the 600. I use the Nikon 200-400mm f/4 VR AF-S for large mammal photography, although anyone with a Nikon 500mm f/4 VR II AF-S can use it to serve double duty. With more and more parks enforcing restrictions on how close you can get to subjects (a good thing for the most part) and the practical and ethical restrictions when working with threatened and endangered species, a 600mm f/4 and 1.4x Teleconverter combination provide nearly 1200mm focal length or nearly the equivalent of a 24x spotting scope. This is a great combination. Canon options are very similar and add the ability to stack teleconverters.
I use a Nikon TC-17E II 1.7x Teleconverter and a Nikon TC-14E II 1.4x Teleconverter as needed. I prefer the 1.7x over the traditional 2x long teleconverter as it features the smaller size of the TC-14E with a loss of only another half stop of light and provides slightly more magnification.
This compact zoom is a great alternative when I don't need the speed of my f/2.8 version, or the additional range of the 80-400.
The big news with this lens for me was not the VR but the size. Smaller than the 80-200 AF-S, this version fits in my bag comfortably so I can travel with it. Fast and sharp, just like the prior 80-200f/2.8 it is a winner all around. The AF is very smooth and the lens handles very well hand held. The Canon equivalent is the Canon 70-200mm f/2.8L IS USM. The newest version of the Nikon has also been optimized for full frame cameras.
This is a really sweet telephoto zoom (hugely improved over the original) for those who have enough money to afford it (around $2500), but don't want to step up to the $7,000 Nikon 200-400. For me, it overlaps with my other zooms, but it is so nice that when I was offered a reasonable deal on a slightly-used one, I couldn't resist. For vehicle, hand-held, photography, this might be the ultimate safari lens.
I really like my Sigma 12-24. It is lighter, smaller and half the price of the Nikon, and zooms slightly wider for those amazing ultra-wide shots. That said, the Nikon 14-24 is an amazing lens so if budget and weight are no object then it is also a great choice. Contrary to some earlier reviews the current version of the Sigma is rock solid and very well built so it is really suitable as a professional lens.

See my Full-frame Faceoff article for sample images and more comments on these and other wide angle zooms.
Both the Sigma and Nikon mid-range zooms feature focusing motors and ultra-sharp images. Neither unfortunately has image stabilization. Like with wide-angles both are great options and I've shot many thousands of images with each. Personally I carry the Sigma with me as it is lighter and smaller (and less expensive) than the Nikon and takes excellent photos. But if this is your workaday lens and budget isn't an issue the Nikon certainly can't be beat. You can read my review of this lens online.
DX Sensor Alternate Lenses:
I didn't realize quite how spoiled I was with the incredible selection of great "DX" (small sensor) lenses. There are several I really miss from my move to full frame. They would of course still operate on my full frame cameras but they vignette which for me defeats the purpose. So these lenses mostly live in my closet unless I take them as a second lens attached to my D300S for a specific project.
Ultra-wides have been the province of prime lenses until recently. By producing a line of digital only (DX) lenses, Nikon has been able to produce a competent ultra-wide angle zoom. I've been able to replace my 14mm with this more versatile zoom, since I almost never need the added speed of the f2.8 on the 14mm. I really enjoy having an effective 20mm back in my bag with my digital without needing a separate lens for it. I don't know of an exact Canon equivalent to this unique zoom.
This lens is head and shoulders above the older 24-120 in speed and image quality. It is the ultimate "walking around" or single lens to take if you have a DX sensor camera and are headed out for a trip or for the day and don't want to carry a bag full of gear.
Tripods and Heads
I really like the Gitzo carbon fiber tripods. I've owned just about all of them. The twisting leg locks take a little getting used to but with the new "6X" system Gitzo has made it much easier as the legs don't twist when you loosen or tighten them. I use a Really Right Stuff head (although there are certainly great heads from Arca-Swiss and Gitzo also) and when I have my 200-400 on the tripod I add a Wimberly Sidekick so I can easily pan the lens using its "gimbaled" support.
For heavy lenses like a 600mm, 800mm or the Sigma 300-800mm there is no substitute for the Wimberly gimbaled head. It is large, heavy and doesn't do scenics, but it greatly reduces the effort of trying to pan and get action photos with a large lens.
Accessories:
The Nikon SB-900 Speedlight is by far the best (and most expensive) Speedlight I've ever used. Like its predecessor the SB-800 it finally meters nearly perfectly with digital cameras, making the new family a major improvement over the SB-80 series. But the SB-900 adds a whole new level of power and functionality with a revised and improved user interface, auto-zoom to 200mm (making it much less necessary to use a flash extender) and support for an 8-battery intelligent power pack.
Wimberly flash brackets (for the Wimberly & for the Wimberly Sidekick)
If you use a Wimberly head then the Wimberly flash attachment is smaller and lighter than any alternative. Otherwise RRS flash brackets offer the same functionality if you have a more traditional tripod head.
Nikon has the world's best macro flash system with the R1C1, featuring the SU-800 commander (newer Nikon D-SLRs with pop-up flashes can also serve as a built-in commander) and tiny but versatile Nikon SB-R200 flash heads. I hardly ever use the SX-1 attachment ring which makes the system work like a traditional ring flash, but it is a great option to have. In my case I'm much more likely to put the individual flash units on their small stands and place them by hand. It's a perfect system for reptile photography, flowers, or any other macro application. I've also placed the tiny flashes behind subjects or in shaded portions of scenes as a second, third or fourth flash in a multi-flash setup along with the larger SB-900.
For flash fill at extended distances Walt Anderson's (Visual Echoes) Better Beamer is a portable and inexpensive way to nearly double the distance you can project your flash. Basically a simple Fresnel lens on a plastic mount it is a must have for anyone doing flash fill photography on distant subjects such as birds.
Really Right Stuff Panorama Plate

Ruining a camera or lens in the rain or surf is no fun and very expensive (I know from experience). Digital cameras are chock full of electronics and more susceptible to weather issues than film cameras were so I always carry a neoprene Sports Shield when I'm shooting where there might be water because they are the best. You get full use of your controls and they can shed water in a downpour for hours without your camera getting wet. I fold these up and put them in with my long lenses when I travel. They double as padding so they don't take any extra space. Aquatech makes the absolute best all-weather covers, so if you shoot in inclement weather these are the ones to buy.
UV or Clear/Skylight filters on all my lenses, Circular Polarizers as needed
Supposedly there is no need for UV filters anymore, so Skylight filters are just fine, but in either case I try to keep filters on my lenses mostly to protect them from inadvertent splashes and scratches. I really like the Hoya Clear Pro 1 Digital Multi-Coated Glass Filters as a good tradeoff of high performance and reasonable price. Of course they do increase flare slightly so I often remove them when shooting in difficult lighting conditions.
Singh-Ray graduated neutral density filters
For high contrast scenes having a 2-stop and 3-stop ND filter allows me to fit the dynamic range of the scene into a single image. They scratch more easily than I'd like, but I don't know of any better ND filters than these.
Flash Cards and SD Cards
I tend to buy the largest and fastest Lexar or Sandisk CompactFlash cards I can afford at any point in time. I do wait until the last possible moment right before a project to buy new cards, as their prices almost always go down with time. I've also personally had good luck with Transcend, but you do read more complaints about them, so caveat emptor.
Cleaning & toolkit including blower bulb, Wiha screwdrivers & hex wrenches, spare LCD covers and eye-cups, electrical tape, AA Batteries & chargers, etc. I've added a Lenspen SensorKlear Sensor Cleaner, which I love for cleaning the sensor.
Camera Bags
I use a ThinkTank Airport TakeOff as my main camera bag, although I've also used the Lowepro Pro Roller X200 convertible bag. When I'm bringing a laptop along, I also carry a ThinkTank Urban Disguise briefcase for it and some additional camera gear. For times when I'm only bringing a small DSLR or a mirrorless body, and a tablet instead of a laptop, I bring either a ThinkTank Mirrorless Mover or ThinkTank Retrospective bag. For working in the field with multiple cameras, I also like my ThinkTank Sling-O-Matic. It lets me keep my extra gear out of the mud and dirt, but still easy to reach.
For special projects I also often use the following:

Lightning Trigger--For photographing bolt lightning
LPA remote radio trigger & receiver
Is that all?
Is this all I own? Unfortunately not. I have a closet full of various other equipment such as dry bags, specialty lenses, flash units and powerpacks, etc, that I either use once in awhile or think I might use again someday. But the above list is the gear I normally work with. I'd love to hear your thoughts on what equipment you choose and why. Be sure to let us know what you think on our Photo Tools forum.
OLDER GEAR that I have around but don't use much any more:
At 12+ Megapixels the D3 family provides plenty of resolution for what I need and the full frame sensor on the Nikon D700 (shared with the Nikon D3 and one step behind the new flagship Nikon D3S) provides the kind of low light performance (low noise at ISOs as high as 6400) that I need at a reasonable cost. At 8fps when used with the vertical grip the Nikon D700 can also become a workhorse action camera and it is my preferred body when I shoot high school sports. Battery life is amazing, especially with the vertical grip. Flash performance is also improved over older Nikon bodies, particularly when using the SB-900. For Canon shooters the Canon EOS 5D Mark II is the equivalent camera body.
Nikon D70 Converted for Infrared by Lifepixel:
I really love my Infrared Nikon D70. The look is nothing like anything I can achieve with a traditional camera and it makes for an amazing alternative to shooting with a standard camera. Lifepixel did a great job on the conversion. My only regret is that I didn't convert an even better camera—although the D70 is nice and small which makes it convenient to carry as a third camera body. Read more about my adventures with Infrared.