New Sigma 120-300mm f/2.8 lens: Nikon and Canon 200-400mm killer?
Wed, 2013-07-24 18:15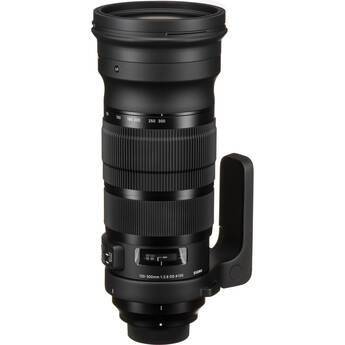 The original Sigma 120-300mm f/2.8 was a favorite safari lens for many pros. It fell behind with the introduction of the Nikon 200-400mm f/4 lens with built-in Vibration Reduction. It's subsequent model -- including Optical Stabilization -- regained it respect, but left it a bit behind the Nikon in usability and build quality. That has changed dramatically with the new version – the Sigma 120-300mm f/2.8 OS HSM Lens. Every bit the equal of the Nikon in both optical and build quality at a fraction of the cost, the Sigma is again likely to become the favorite safari lens of many pros and enthusiastic amateurs alike.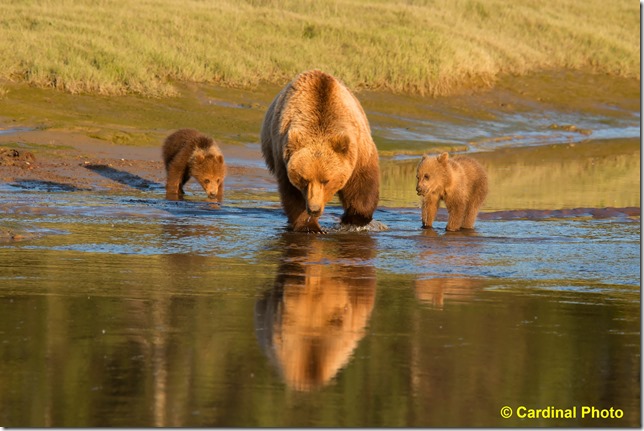 This image – even with a 1.4x TC – is plenty sharp at f/6.7 on my Nikon D600. You can't see it that well here, but if you open
the image samples gallery at the end of the article you can see a larger version.
I took the lens with me to Alaska where I led my annual Grizzly Bear and Puffin photo safaris. Having shot in the same location for many years with a variety of cameras, including a review of the previous version of the Sigma 120-300mm, this was a great opportunity for me to compare the lens under some tough conditions. It passed with flying colors. In short, I loved both it and the images it produced. Focus was faster than the Nikon 200-400mm, image quality was excellent -- with tack sharp images the norm, even with teleconverters.
To put first things first, the new version of the 120-300 is absolutely beautiful. It is sleek, and machined with care. It is also heavily weather sealed, feeling solid and capable of operating in harsh conditions. It features two stabilization modes (), and extremely fast focus – even without using the optional software focus-tweaking capability. Manual override is also available, even when in AF mode, a great advantage for those final touches to fine focus on difficult subjects. All this along with the great low-light and image isolating performance of its f/2.8 aperture make the new Sigma not just a great value but an amazing lens all-around.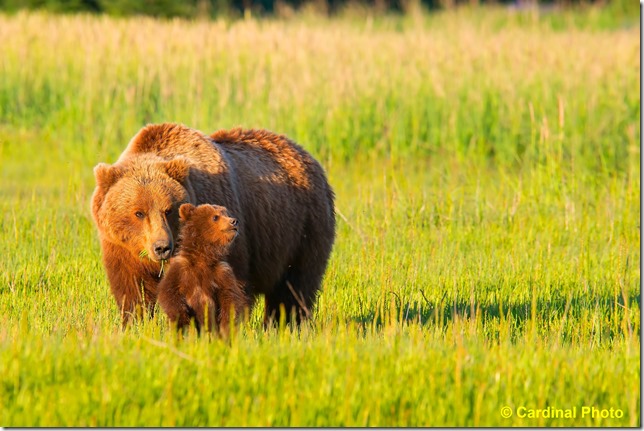 With the sharp images this lens produces with a 1.4x TC like this one at 420mm, I didn't miss the
nominally longer range of my Nikon 200-400mm f/4 Lens. 420mm on my Nikon D600, f/6.7 @ 1/750s.
The f/2.8 Advantage
My Nikon 200-400mm f/4 has been one of my favorite lenses since its introduction nearly a decade ago. However, it has always been slower to focus than its f/2.8 prime lens cousins, and certainly is not as useful as teleconverters. Low light at the beginning and end of the day on safari also finds me needing to switch to my Nikon 70-200mm f/2.8 lens for better focus and image quality in the tough conditions.
With the Sigma 120-300mm f/2.8 lens, no such compromise is necessary. I get the benefits of fast focus in all conditions, excellent low-light photography, and can use teleconverters up to 2x to get to an effective 600mm focal length, slightly more than my Nikon 200-400mm f/4 with a 1.4x Teleconverter, and almost as much as my Nikon 200-400mm f/4 with a 2x converter, but with an extra half-stop of light.
A subtle result of this shift of my long lens to f/2.8 meant that I didn't need to take my 70-200mm f/2.8 lens as my shorter lens. I was able to use the excellent Nikon 70-200mm f/4 instead. If you already have an f/2.8 version, the f/4 version may be an expensive way to save a pound of weight. For those who don't already have a pro-quality lens in that range, though, the f/4 version is nearly $1,000 cheaper and of course lighter and smaller, and therefore quite attractive as an alternative.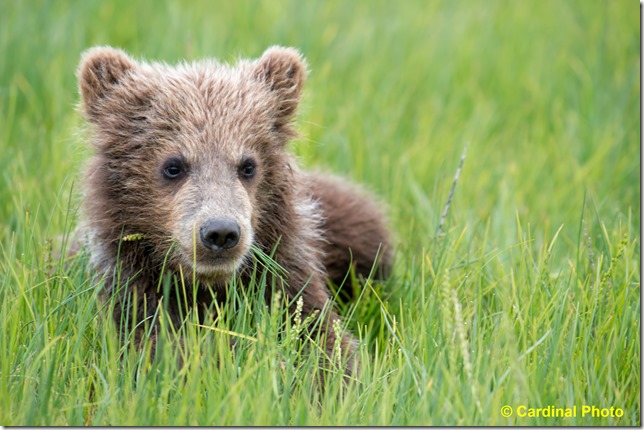 If you view the larger version of this image in the sample gallery, you can make out our reflection in
its eye. That's impressively sharp. Image at 290mm, 1/500s @ f/4, +.5 EV. 560 ISO, Nikon D600.
Major industrial upgrade
The new Sigma 120-300mm lens is as slick-looking a lens as I've ever seen. The industrial design and build quality is second to none. It feels completely solid and the machining well-worthy of the Sigma Global Vision moniker – the first "sports" lens to be so branded. This new build quality and improved optics do come at a cost. The lens is a full pound heavier, at 7.5 pounds, almost as much as the Nikon 200-400mm f/4 lens. It is also more expensive, $3599 at B&H for either the Nikon version or the Canon version of the lens.
Only slight light fall-off
There is some slight light fall-off when shooting with a full-frame camera, especially at short focal lengths. You can see the measured response in the charts below, provided by Sigma. It is mild enough to be ignored on many images, and quickly fixed when converting your raw images for any where it is bothersome. Of course a number of images benefit from this slight effect as it draws attention to the subject in the image.
Teleconverter-friendly optics
The Sigma is very usable with both the Sigma 1.4x teleconverter and the Sigma 2x teleconverter. I found it to focus quite quickly with the 1.4 and surprisingly fast with the 2x. Image quality was also excellent, although of course any teleconverter will slightly affect image sharpness. I could easily mix and match images taken at focal lengths from 120mm to an effective 600mm and not suffer any angst over using even the ones taken at the longest length.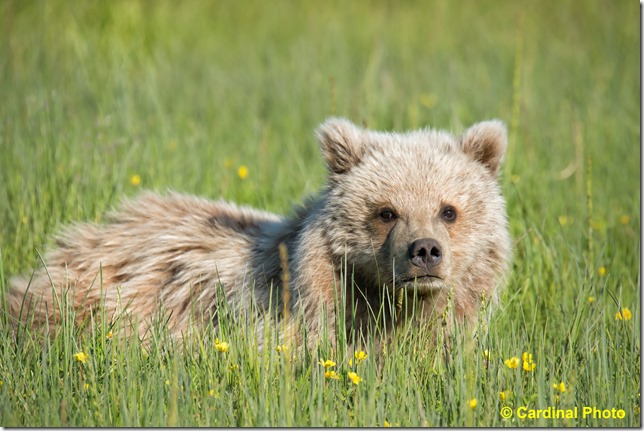 I did a double-take when reviewing this image and realizing I'd taken it with a 2x TC on my Nikon D600.
It sure doesn't look like it. You can see some small light falloff that I could have quickly corrected
in Camera Raw or Lightroom if I'd thought it detracted from the image.
Disappointing tripod collar
The only shortcoming I've found with this excellent new lens is the tripod collar. Because it is removable, it is not nearly as smooth to turn when mounted as similar lenses with a fixed collar like the Nikon 200-400mm f/4 lens. This annoying problem is made worse because the collar is placed very near the camera end of the lens, making it harder to use with side-mounted gimbal devices like the Wimberly Sidekick. I found that for me to be successful with the lens I needed to use a bottom-mounted device like a full Wimberly head or the new Acratech Long Lens mount. It would probably work well with a Mongoose with vertical attachment as well, but I haven't had a chance to try it.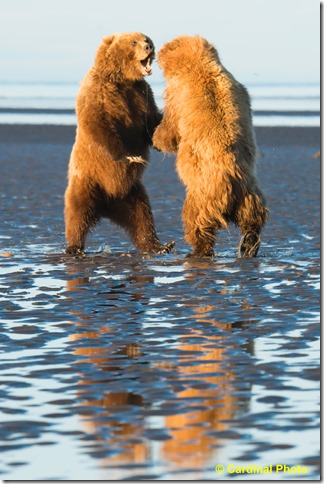 Quickly going vertical can be important for capturing action,
like these brown bear moms fighting with their reflections in the water.
Tripod collars are an important tool for making that happen.
Whether this issue is a big deal for you depends a lot on how you use the lens. Used from a vehicle in Africa, for example, on a bean bag or hand held, the removable collar is actually a slight advantage. However, at 7.5 pounds, most use will be from a tripod when a smoother-sliding lens collar would be helpful.
Sample Images
Of course all this is moot if the images aren't excellent. I've created a gallery of sample images so that you can see for yourself the results I obtained. Many of these images relied on both the ability of the lens to zoom out for close work as well as to take teleconverters for some of the longer-range portrait shots. The lens's quick focus was crucial for the action scenes.
You can either browse through this slideshow or click to see a gallery of larger-size versions of the images. All the images were taken on our Alaska Grizzly Bear & Puffin photo safari this year. We hope you can join us next year when we're back there again!
Tweakable AF using USB Dock
This lens is almost unique because it supports customization from your computer using a USB Dock and Sigma's Optimization Pro software available separately. Unfortunately the Nikon version of the dock was not shipping when I got my lens, so I've been unable to test it out, but it should allow some highly customizable tinkering with the lenses AF algorithms, which can in turn be set in one of two saved presets.
Summary: Is this lens for you?
If you don't already own a zoom telephoto for safaris and want to invest in a pro-quality solution, the Sigma 120-300mm f/2.8 OS HSM Lens is our "Editor's Choice" for its combination of functionality and value. It is about 1/2 the price of the Nikon 200-400mm f/4 lens and less than 1/3 the price of the new Canon 200-400mm f/4 lens, while providing the advantage of a fast-focusing, low-light-friendly, f/2.8 maximum aperture. Aside from a quirky tripod collar, the lens hasn't shown any drawbacks.
Learn more about this lens and Safari photography
Remember that I'll be the guest on Datacolor & Sigma's Webinar on Safari Photography on July 30th. It's free and both companies are offering some great giveaways to those who tune in!
Of course, there's always more on our Cardinal Photo website, featuring plenty of additional reviews. Or you can follow us on Facebook. – David Cardinal
Official Specifications
Lens Construction
23 Elements in 18 Groups
Angle of View
20.4º-8.2º
Number of Diaphragm Blades
9
Mininum Aperture
f22
Minimum Focusing Distance
150cm -250cm cm / 59.1in - 98.4in
Filter Size (mm)
105mm
Maximum Magnifications
1:8.1
Dimensions
(Diameter x Length)
124.4mm x 291mm/4.8in x 11.5in
Weight
3,390g / 119.6oz.
Corresponding Mounts
Sigma
HSM
OS
DG
Nikon
HSM
OS
DG
Canon
HSM
OS
DG
HSM -Hyper-Sonic Motor
DG - DG for Digital
* The appearance, specifications, and the like of the product are subject to change for improvement without notice.