Nikon D7100 and Nikon 70-200mm f4 Lens: Action-friendly DSLR and lens combo for under $2500
Wed, 2013-07-31 17:15
For those looking to photograph wildlife, sports or other action without breaking the bank, you can't do better than the Nikon D7100 DSLR coupled with the new Nikon 70-200mm f/4 lens. After shooting with them for two weeks in Alaska (as my second body & flight lens) I was thoroughly happy with both their performance and the resulting images. Sure, they are not going to deliver the same results as a Nikon D4 coupled with the new Sigma 120-300mm f/2.8 OS HSM Lens or Nikon 200-400mm f/4 Lens, but they are a fraction of the cost and much smaller and lighter.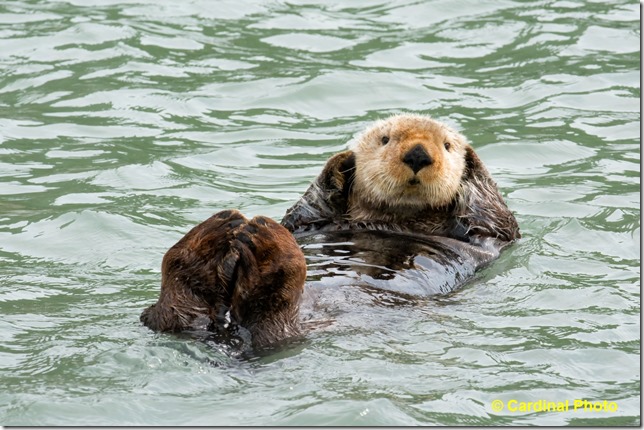 The Nikon D7100 + Nikon 70-200mm f/4 lens combo is a joy to hand hold. I photographed this Sea Otter
during our recent Alaska photo safari from a moving boat with no trouble at all.
Nikon D7100 + Nikon 70-200mm f/4 lens @ 200mm
1/500s @ f/11, ISO 800, Matrix-metered
There has already been a lot written about the Nikon D7100, so I'm not going to try to do it justice with a full in-depth review here (Jim Fisher has done a nice writeup in PC Mag). Suffice it to say it is a nice upgrade from my previous favorite small DSLR, the Nikon D7000. Along side all the obvious upgrades, like to a new 24MP sensor (from 16MP) and 51-point (from 39-point) AF, there are some really nice features Nikon has thrown in. Removing the anti-aliasing filter definitely helps with sharpness – that option costs $300 on the Nikon D800e or just about as much if done in the form of an aftermarket conversion. Nikon has also fixed the most glaring usability problem with the D7000 – the mode dial now has a lock like it does on the Nikon D600. That prevents the shooting mode from being accidentally changed when the camera is moved or taken out of your bag.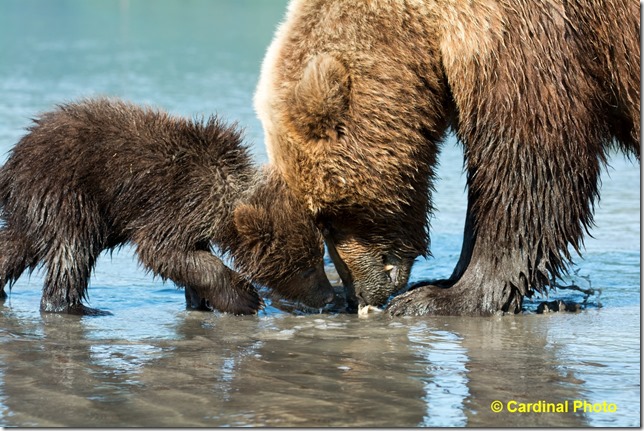 By keeping my Nikon D7100 in a ThinkTank Sling-O-Matic 20 while I photographed these bears,
I was able to bring it around for some shots I couldn't get with my longer, tripod-mounted camera and lens.
Nikon D7100 + Nikon 70-200mm f/4 lens
1/750s @ f/6.7, ISO 400, Matrix-metered
Less well known is the relatively new Nikon 70-200mm f/4 lens. When I first looked at it when it was announced, I wasn't sure how it would get used. After all, Nikon already has a seriously excellent Nikon 70-200mm f/2.8 lens, and the new model isn't all that much smaller or lighter. However, it is $1,000 less expensive. That plus the smaller size and easier hand-holding make it a great match for Nikon's smaller-sized DSLRs – Like the Nikon D5200 and Nikon D7100 in particular – both in budget and in capability.
Sports shooting on a budget
When I photograph sports professionally, like most pros I use a full-frame DSLR, large and expensive telephoto lens, and often either a tripod or monopod. However, that much gear and hassle is typically well beyond what most parents or hobbyists want to deal with. Fortunately the combination of Nikon D7100 DSLR and Nikon 70-200mm f/4 lens fills the bill for many of them quite nicely. The APS-C sensor gives the lens an effective focal length of 300mm – 420 with a 1.4x TC – and the combination of un-aliased sensor and quality optics provide images that are plenty sharp. Night or indoor sports would still benefit from the better low light sensitivity of a full-frame model like the Nikon D600 or Nikon D4, but for field sports or well-lit indoor venues, the D7100 + 70-200 f/4 combo gets the job done in a compact package for under $2500 total.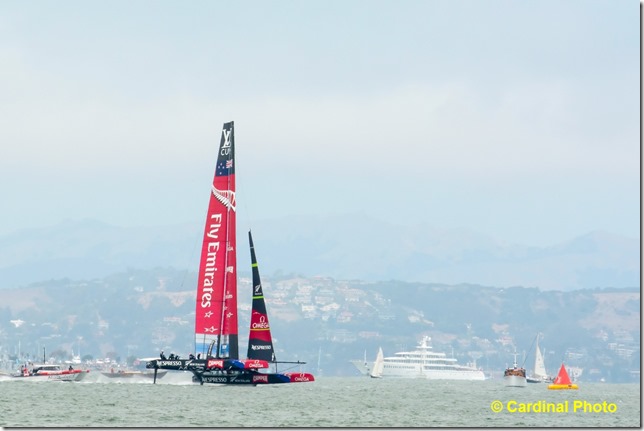 200mm on the APS-C sensor of the Nikon d7100 was just about right for full-frame America's Cup shots.
NOTE: Haze is the fog on that day, not because of the camera or lens.
Nikon D7100 + Nikon 70-200mm f/4 lens @ 200mm
1/350s @ f/16, ISO 400, Matrix-metered
But I really want a Nikon D400, do I have to settle for this?
Prosumer die-hards sticking with DX (APS-C) sensor size have had short shrift from both Nikon and Canon for years. There hasn't been any innovation in the $2K DX camera space since the Nikon D300 years ago (sure the D300s added video and a second slot, but it didn't improve image quality). Instead they've been treated to a tough choice of moving "down market" to the Nikon D7000 or now the Nikon D7100, or abandoning their DX-hegemony and opting for the larger, more expensive full-frame bodies and lenses. Fortunately, the Nikon D7100 is really close to delivering the goods. It produces hands-down better images, at higher-resolution, than the D300 and D300s, and features improved AF as well as worlds better video. Improved weather sealing also make it more attractive for field use. However, it does require all new accessories. More importantly for me, it is still limited to 6fps – even with the vertical grip – so there is no way to match the 8 fps possible with the D300 family. The higher resolution images also mean the buffer can fill up more quickly – although the Nikon D7100 now features non-stop JPEG capture at 6 fps up to 100 frames, so JPEG shooters shouldn't have any trouble at all.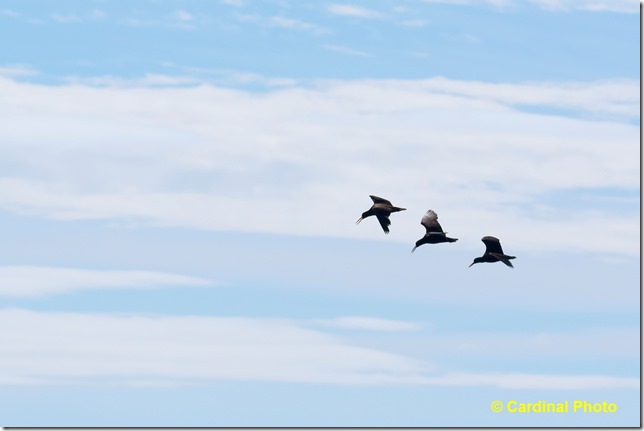 I grabbed this quick flight shot of 3 Oystercatchers while our boat was moving at full speed cruising
between islands in the Cook Inlet. The birds were almost past us when I saw them, but the AF on my
Nikon D7100 was quick enough to get a frame while they were still in profile.
Nikon D7100 + Nikon 70-200mm f/4 lens @ 155 mm
1/6000s @ f/6.7, ISO 560, Matrix Metered
If you are looking for an all-around great performing camera that won't break the bank, the Nikon D7100 is as good as it gets. With excellent ergonomics and image quality, plus 6fps shooting speed and 1080p HD video, there really isn't anything to dislike. Similarly, if you want a lens fit for flight and action photography and would like more performance than you can get from a 70-300mm model, but don't want to break the bank on a 70-200 f/2.8 version, the Nikon 70-200mm f/4 lens should fit your needs. You can get the Nikon D7100 for $1196.95 from B&H and the Nikon 70-200mm f/4 lens from B&H for $1396.95 – making the total price of the combo less than $2500.
If you're hung up on f/2.8 performance but want to stick with the $2500 budget, the Sigma 70-200mm f/2.8 lens fits the bill nicely, coming in at $1249 from B&H.
Note that the Nikon 70-200mm f/4 lens does not come with a tripod collar by default. You need to order it separately for another $169.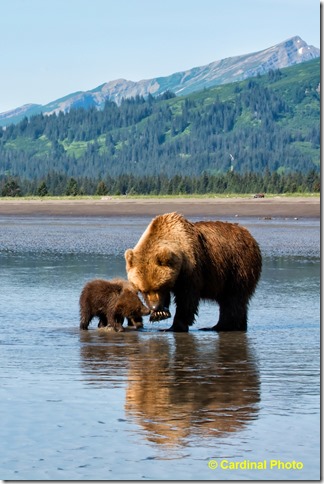 Grabbing some quick "environmentals" is another great use
for a mid-range zoom and camera combo at the ready.
Nikon D7100 + Nikon 70-200mm f/4 lens @ 70mm
1/180s @ f/19, ISO 400, Matrix-metered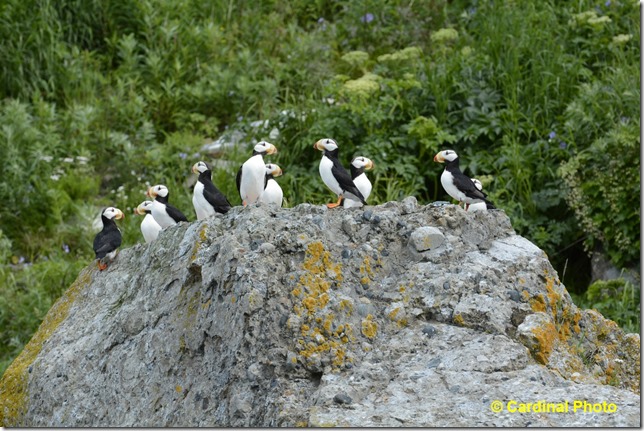 While on the short side for typical bird photographs, group shots like this one work well at 70-200mm
Nikon D7100 + Nikon 70-200mm f/4 lens @ 200mm
1/2000s @ f/6.7, ISO 800, Matrix-metered