The Nikon D750 should have been called the Nikon D650
Thu, 2014-10-09 14:25
Upon my return from Africa, I found my review Nikon D750 waiting for me. As expected from the specs & early looks, it is a sweet (and relatively small) camera that I'll have plenty of fun shooting with – and writing about -- over the coming weeks. However, it wasn't quite what I expected from the model number. I was hoping it would be a real upgrade from the Nikon D700, and might make a good twin for my Nikon D810. However, it isn't…
The Nikon D750 doesn't offer the same "pro" control setup that the Nikon D700 and Nikon D800 and Nikon D810 do. Instead of using a small mode button on the top – allowing room for ISO & WB & Qual on the other side – it uses the "prosumer" layout of the Nikon D600 and Nikon D7100, with a shutter mode and shooting mode dial on the top, pushing ISO & Qual to buttons on the back. That is separate from my personal pet peeve that Nikon has once again changed the buttons on the back. Instead of ISO being the bottom button (and pretty easy to find on the Nikon D610) it is now flanked by an Info button, so depending on which body you are using you need to remember where to move your thumb.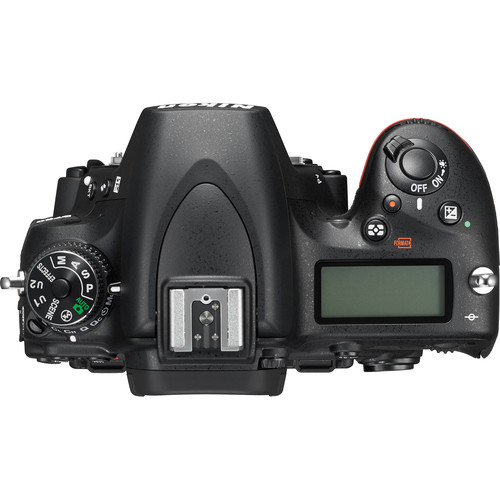 The Nikon D750 also does not offer the more useful round eyepiece attachment system of the Nikon D700, Nikon D810, and Nikon D4s. Instead it offers the clip-on square version. Not a huge issue once you purchase an aftermarket Hoodman eyepiece, but another reason the camera is more related to the Nikon D610. Finally, there is no 10-pin connector, the way there is on the Nikon D700. I suspect that these differences – although minor to many – are part of why the Nikon D700 continues to have very strong resale value on eBay.
Of course, I'm sure Nikon wants us to think of the camera as a successor to the aging, but excellent, Nikon D700, but by placing it in the 700-family, they are only further confusing their customers. On the other hand, if the camera is as excellent as I expect, it's a small thing to overlook the model number. Stay tuned!