Nikon updates mirrorless line with new Nikon 1 J5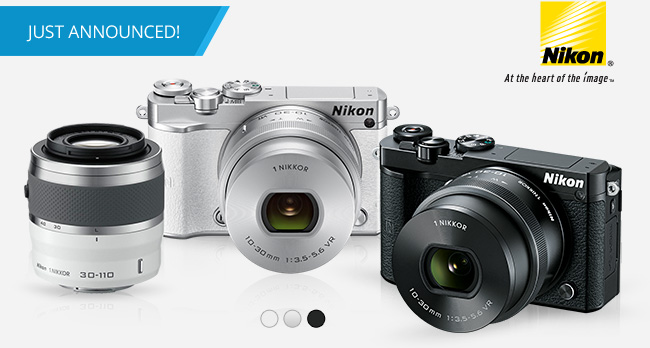 There is no doubt that Nikon's 1-series cameras are cute, fun, and have great features. However, they've had a hard time winning against the larger sensor and better image quality of models from other makers – especially Sony. Nikon is working to change that with its newest model – the Nikon 1 J5. The new model has an updated 20.8MP sensor, and improved EXPEED 5A image processing chip. The body has been updated to provide a better grip, raised controls, and a "pebbled" exterior. Price for the Nikon 1 J5 body-only is $497 for pre-order at B&H, with kits including lenses ranging from $800 to $1100.

Unfortunately, one feature that is still missing is an Electronic ViewFinder (EVF). While that lack can be overlooked in a point and shoot, it is troubling in a more serious camera like an interchangeable lens mirrorless model. You can pre-order the Nikon 1 J5 now, and it is expected to ship at the end of April.