Record-breaking Nikon D810 full-frame DSLR now in stock…
Mon, 2014-07-28 20:55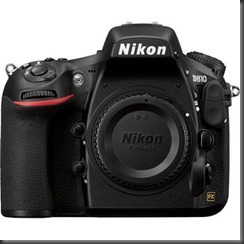 B&H now has the new Nikon D810 in stock. They have a limited supply, and will no doubt sell out soon. As tested by DxOMark, it set the all time image quality record with a score of 97 points (just beating out the D800 and D800e). I'm in the middle of field-testing my review unit, so I don't have a full report, but wanted to get the word out before the first shipment disappears. As to what I've found so far…

Preliminary Results
Images show more color detail and dynamic range than with my trusty (upgraded) Nikon D600 (or as I call it my Nikon D605).
The 5fps of the Nikon D810 (versus 4fps on the D800) is still not as quick as I like, but coupled with a potential of 7 fps with DX mode & grip, may be enough to cause me to buy one to pair with my Nikon D600 (with upgraded shutter it is about 6 fps).
The new Group AF mode that comes with the new AF module has potential, but I haven't gotten to try it in the field yet. The somewhat quicker AF with the new module is also welcome of course.
It is bigger than the D800 or D600, which isn't great, but only a little bit.
Adobe only has preliminary Raw file support, and DxO Optics Pro doesn't support it yet, so I'm nervous about making too many comments on Image Quality yet.
The Nikon D810 is currently in stock and available for $3300 from B&H.