Posted in
Dates:
2014-05-06 17:00
-
2014-05-12 11:00
Maximum 6 photographers, Features 4 or 5 full days of shooting on historic private ranches
[
We still have some last-minute openings!

]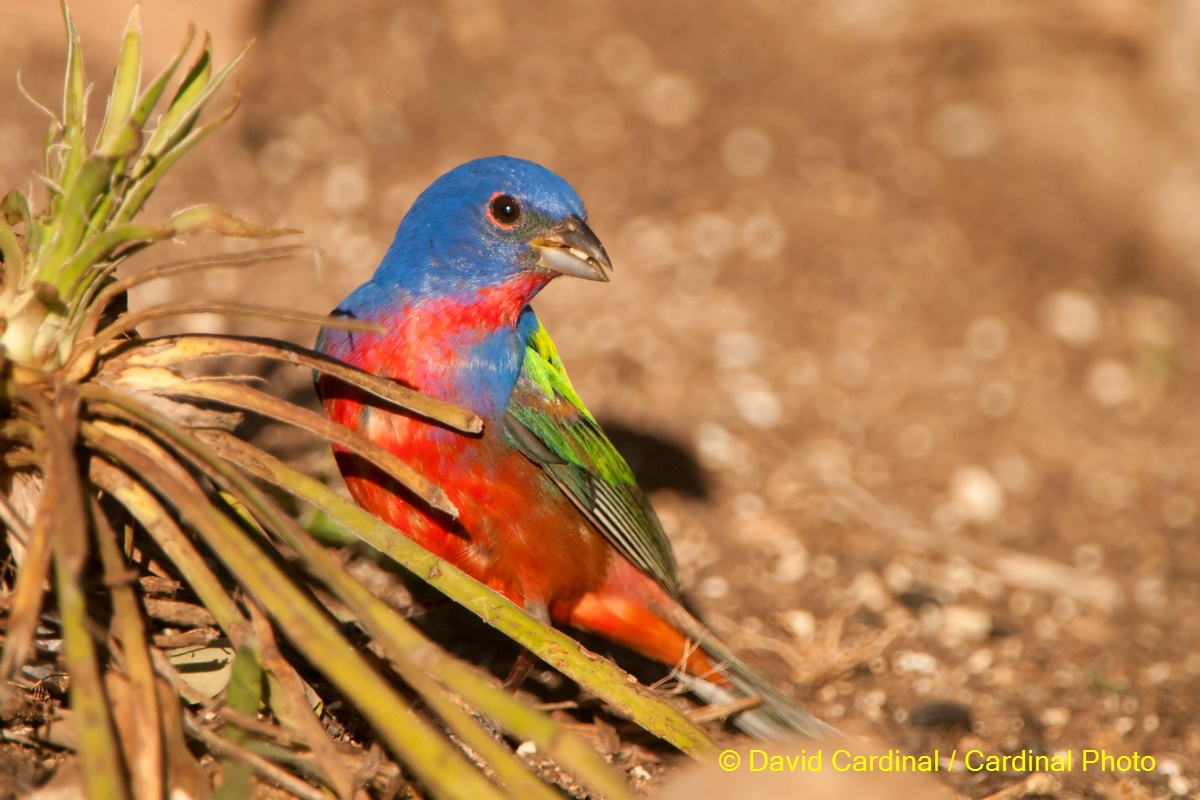 When most people think of Texas they don't think of hills. But the aptly named Hill Country is an exception. A broad band of land north of San Antonio it features hills, rivers and lots of cowboys, scenery, and especially birds...
If you're used to heading to South Texas for bird photography, the Hill Country has plenty of it! Fortunately for those of us eager to capture images of these hard to find birds and the many other species of birds that make their home in South Texas, there are well developed bird-photographer friendly-ranch properties in the Hill Country.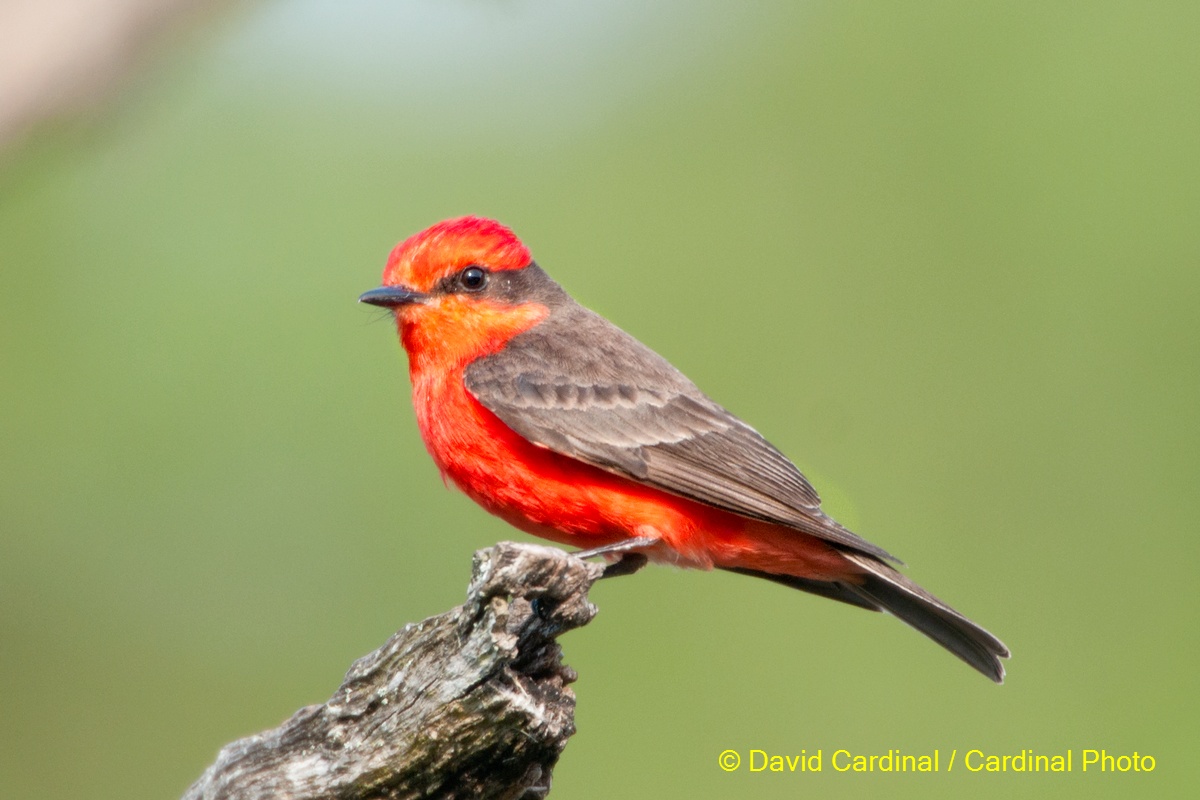 Vermillion Flycatcher, Cardinal Photo Hill Country Photo Safari, Texas
I'm again partnering with the unique Block Creek Natural Area and we're offering a one of a kind Hill Country experience in May, 2014. In addition to the world class photography we'll stay right there on their ranches which have been in the family for generations and are still part of a group of working ranches. Picturesque accommodations will include a creek-side cabin, a restored historic farmhouse cabin dating from the original German settlers and a restored railroad caboose. We'll have home-cooked and local meals. The local beauty makes this trip unusually flexible compared to many other Texas photo safaris. We'll have opportunities for scenics, macro and reptile photography in addition to the birds.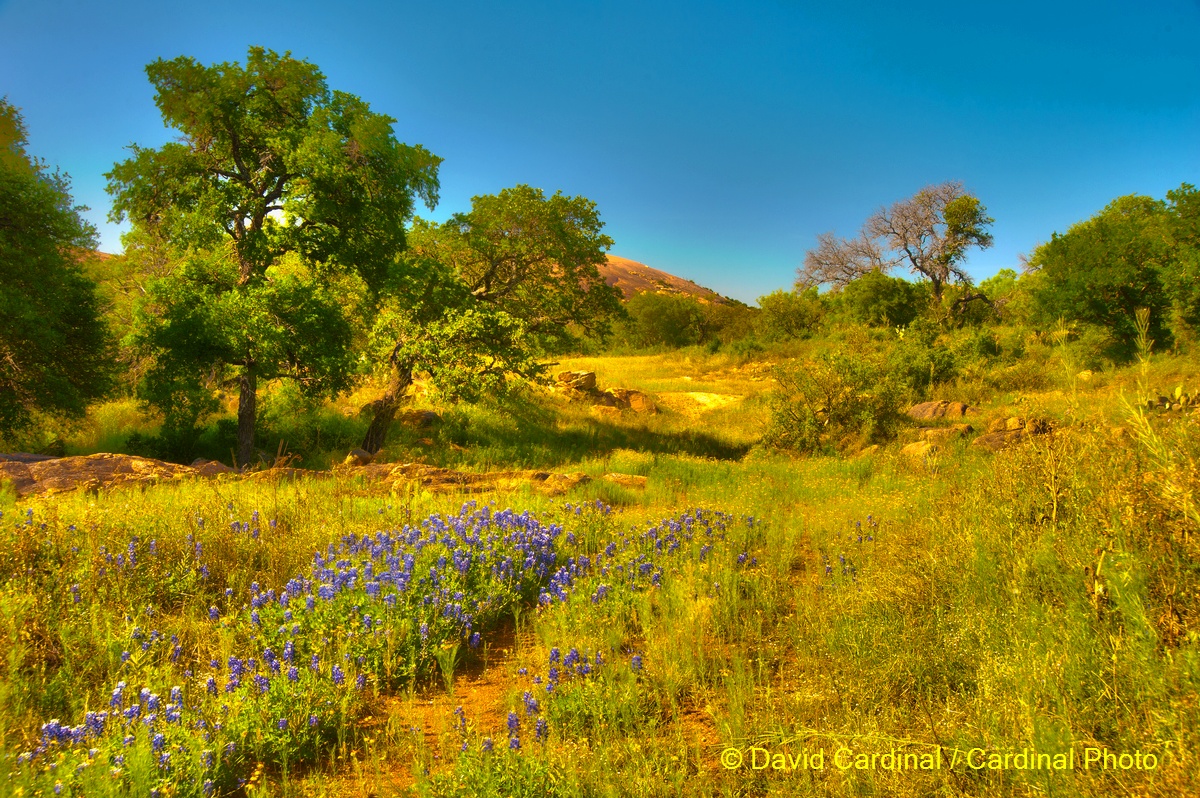 Enchanted Rock, Cardinal Photo Hill Country Safari, Texas
Our unique Hill Country experience will begin on the evening of May 6th at the Turkey Hollow ranch in the Block Creek Natural Area. Early arrivals will be able to shoot from one of the many blinds near the house and enjoy an early and refreshing drink until we all gather for dinner and an introduction to the area. Then we'll have four full days of shooting on two of the best located and best maintained bird photography properties in North America. Everything is close by so the shooting schedules are flexible. Our hosts and guides will also be out doing some scouting for specialty birds migrating in the area that we'll try to work opportunistically. Previous springs we've gotten point blank shots of breeding Vermillion Flycatchers, Summer Tanagers, and Painted Buntings, in addition to dozens of species of resident birds and plenty of black-chinned hummingbirds. Each day will feature home-cooked meals right on the ranch, except for a trip one night to the nearby Alamo Cafe for what might be the world's best hamburger. Happy hour on the porch while surrounded by birds to photograph is one of the highlights of the day. Accommodations are in one of two lovingly restored historic German farmhouses on the property which date from the original settlement of the area by European farmers in the 1800s.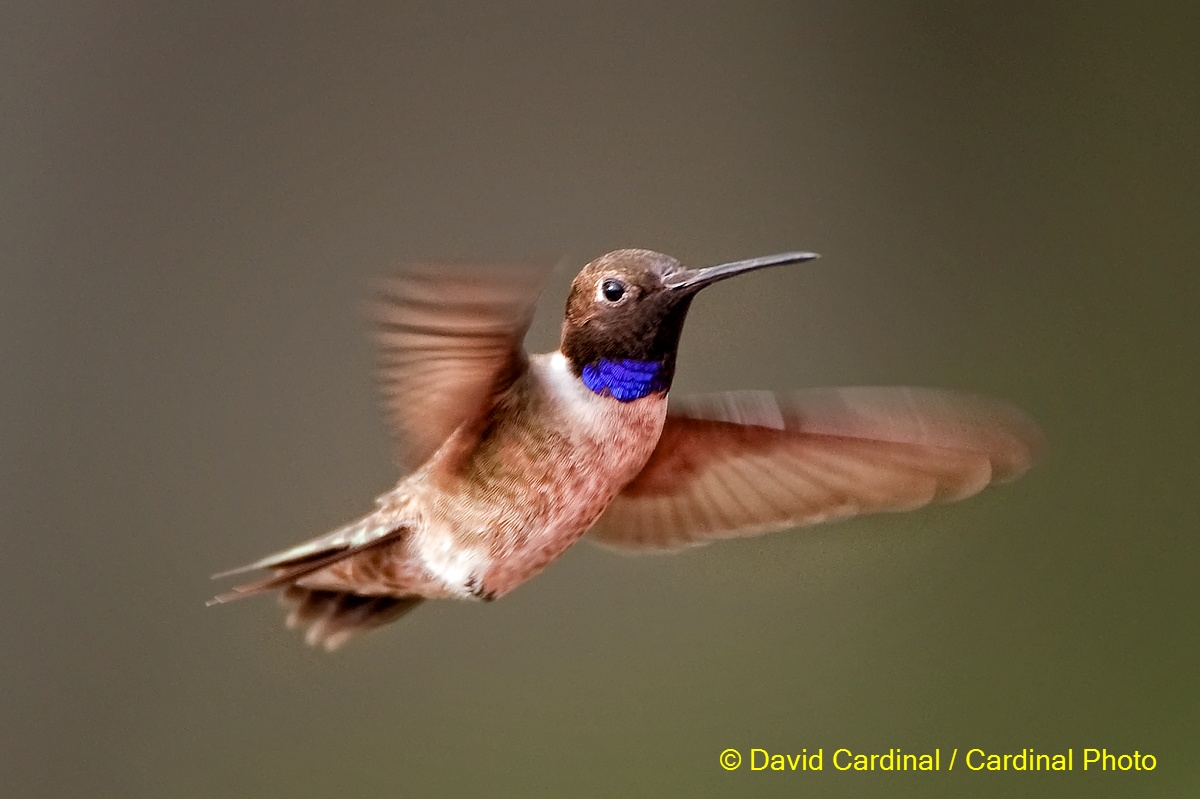 Black-chinned Hummingbird, Cardinal Photo Hill Country Safari, Texas
For non-shooting companions (or those only interested in a little bit of photography) we're right near the historic LBJ State and National Park, Wildseed Farms wildflower gardens, historic Fredericksburg, several excellent wineries and Enchanted Rock State Park.
The workshop & safari fee of ($1850) includes ranch fees for the 4-plus days (4 full days plus an evening and early morning for those with the time) we'll be shooting (these are private properties which the owners have put a tremendous amount of effort into making bird photography paradise, so shooting on them is not inexpensive), local guiding, blind and feeder setup, and photo instruction, both in the field and workshop sessions on digital workflow and image editing. We are also providing excellent accommodations right on the grounds of the BCNA ranches as well as meals and drinks for the 5 nights for ($1175) per person double occupancy. If you can't shoot with us for the entire trip and need to leave early we can provide a discounted rate. Or if you want to stay on for one more day to really get your fill we can offer that at a special rate of $400 all inclusive. We're offering an extra-large early bird discount of $200 for anyone signing up by September 30th, as well as a discount of $200 for anyone who is also attending our Rio Grande Valley photo workshop the previous week. And as always there is a $200 discount for a companion booking at the same time and sharing a room. You can sign-up by placing a deposit online now!
Slideshow of Selected images from my Hill Country Trip
Special bonus for enthusiasts! If you sign up for both my Rio Grande Valley Photo Safari & Workshop and the Hill Country Safari & Workshop the following week, I'll give you a $200 additional discount.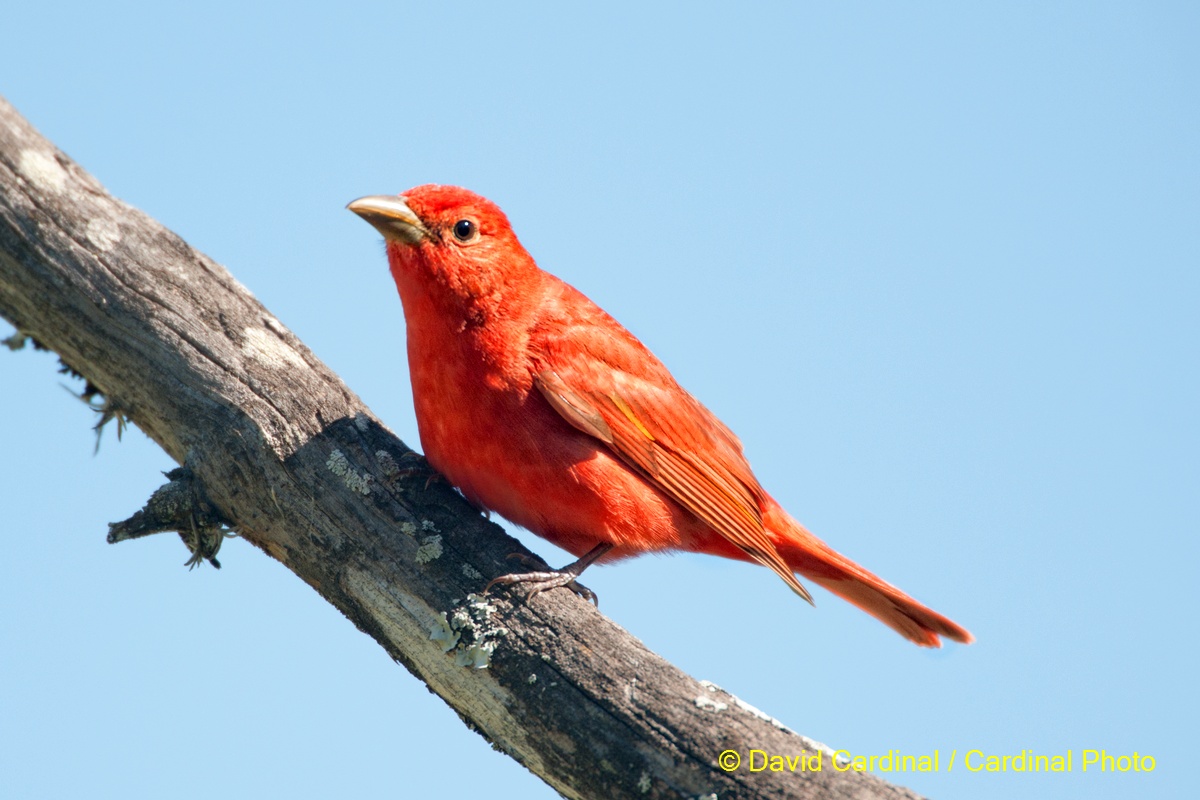 Summer Tanager, Cardinal Photo Hill Country Safari, Texas
As always we'll have a digital projector and screen and will be teaching (optional) sessions on workflow, landscape and scenic photography, bird photography and digital image processing techniques as they relate to nature photography. And I'm always available for personal photo instruction, photo critiques and of course everyone is invited to contribute their images to the popular last night slide show. I keep the group to a maximum of 6 photographers so that we all have plenty of time to work together and make the most out of the week.
Or for more information:
E-mail: safaris [at] cardinalphoto.com
or Call +1.650.851.8350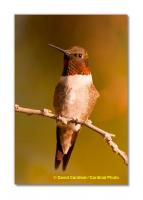 Ruby-throated Hummingbird
Bird Photos
Texas is a country of naturality and consists of so many different visiting places. Every time you can find the several birds there having different color and beautiful wings that attract the people towards it. Some of the people like to keep the photos of those birds with them and for that they used to take help of the photo booth rentals massachusetts because those people provides the best service and attractive photos.
Login
or
register
to post comments
Help support our site by buying through our B&H and Amazon links
Our site and all its free photo-related information and reviews are funded through the revenue we receive from our affiliate partners. So if we helped you with your photography, or deciding on a new piece of gear, please consider purchasing it through our affiliate links to B&H Photo, or if you'd prefer our link to Amazon.com (or the search boxes on our home page). Even if what you're buying isn't what you saw on our site, it'll still help us out, and doesn't cost you anything. Thanks!