Cardinal Photo Safaris Update:

Alaska Grizzly Bear & Puffin trips,

July 2009

:
(These trips always fill up, so make your plans soon!)

Our 2008 sessions all sold out but we've just announced our two trips for 2009, so learn more or sign up soon. We'll have plenty of Alaskan Brown "Grizzly" Bears, as well as visit rookeries for Horned Puffins, Tufted Puffins, Common Murres and Kittiwakes. We're also likely to have some good Bald Eagle photographic opportunities and of course scenic shots of mountains, coastline and lovely flowers. This is a great trip for couples or non-shooting companions as the lodge is in a beautiful setting on the coast with plenty of opportunity for other activities.

Africa : Botswana, November 14-26, 2009
(10 photographers maximum --
our 2008 trip SOLD OUT so book early)

Our trips feature plenty of mammals & birds. We'll see lions, elephants, giraffe, leopards, cheetah and quite a few varieties of antelope along with several dozen other species of exotic animals. For more details or to reserve your space now.


Angkor Wat at Sunrise
Asia Photo Safari, January, 2007


Burma and Cambodia, December 2009:

We're excited about returning to Burma (Myanmar) and Cambodia. The main trip will be divided between the temple areas in Cambodia (especially the Angkor temple complex including Angkor Wat) and Burma (including historic Mandalay and the plain of temples at Bagan, as well as the capital Yangon, nee Rangoon). Learn more. We'll also have an optional post-trip extension to Laos, featuring Vientiane & Luang Prabang.

We just finished a second very successful 2007 trip (and about to head off for our 2008 trip) and are ready with what we think will be an even better itinerary for next December, 2009. Learn more about the trip now.

South Texas Birds, April 12-18, 2009


(6 Photographers Maximum, filling up quickly

)

After a great safari this year I'm anxious to get back to "The Valley" in south Texas and join a few of you to really focus on bird photography for a week again next year. There is no better way to improve your shooting skills, hone your flight shot technique and come home with lots of great images than by spending a week with us at these awesome Lens & Land properties.

We have some great upgrades for 2008, including luxury accomodations at a brand new game lodge close to the ranches. The small trip size (maximum 6 shooters), private ranches, and full service structure (all your local transportation, room, meals and drinks are included!) make this the premier trip to South Texas for bird photography. Learn more or get your deposit in now.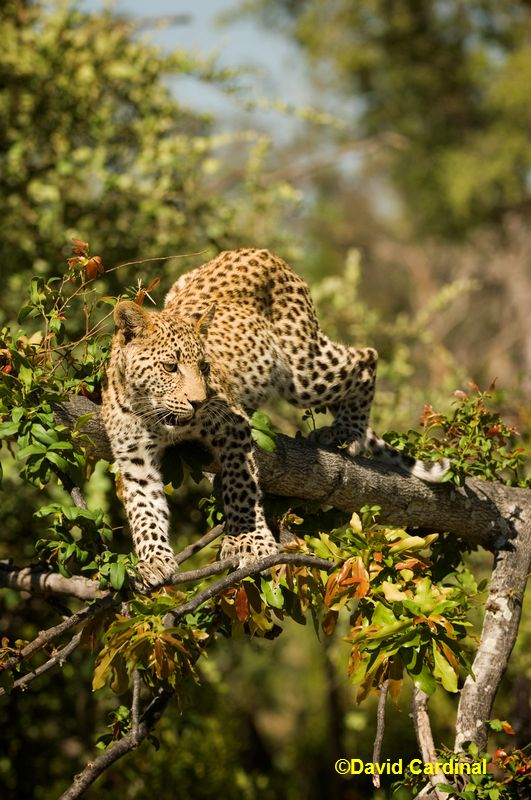 Kitten or Cub?
When action is happening quickly the more you know about your subject, the better chance you have to capture the moment. In this case any cat owner could predict that once this leopard cub decided to climb down from the branch where it'd been resting that there would be some interesting poses.
Since I wanted the cub facing into the frame but wasn't sure how its legs would wind up, I held my D2X vertical and placed the "leftmost" (really the top center) AF point over the cub's face.
Then I followed the cub's motion as it came down and waited for moments when the legs were in an interesting composition and the cub was looking up--rather than just down at its footing.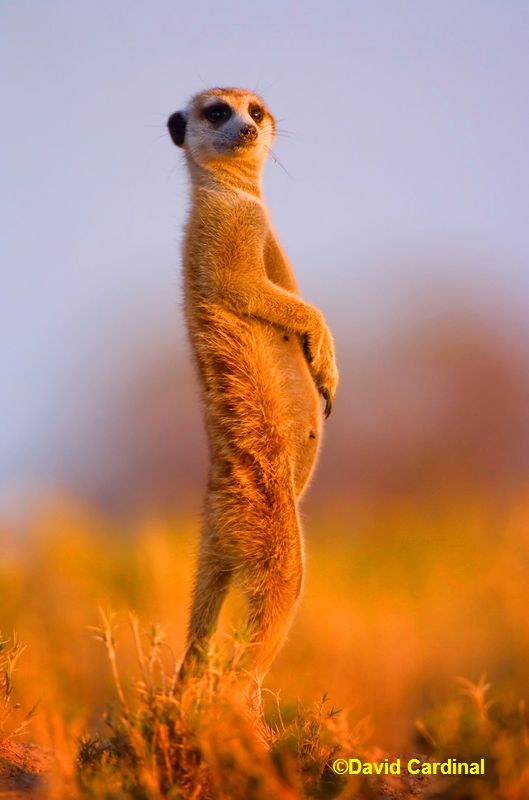 Meerkat Lookout
Meerkats are justifiably afraid of Eagles, who love to prey on the cute looking rodents. So it's not hard to get a meerkat to "pose" for you once it is habituated to human presence.
The trick is capturing the pose you want against an attractive background. In this case I worked to find an open enough area where I could shoot up at the 'kat both to make it more dramatic and so I could get a combination of a Baobab tree and the sky as the background. This creates a much more dramatic image than simply shooting down or even level with the meerkat and getting a distracting background of borwn grass.

Bushman's Ceremonial Smoke
Having living in the Khalahari for many thousands of years the bushmen are nearly as much a part of the desert as the animals--and are almost as well adapted.
But in my previous opportunities I hadn't been very happy with my images of them, mostly because I had tried to capture them as a group and the images didn't highlight their unique individual look enough.
This time I decided in advance to work on capturing some unique facial expressions in the form of portraits. When this elder (80 years old) bushman lit up his homemade tobacco mix in an abandoned gun shell I worked to find a composition where the angles of his arms complemented the lines of his face to create an interesting composition. Then it was a matter of timing the shutter to catch the smoke as a puff blew across his face.
Malachite Kingfisher Sharp as a Tack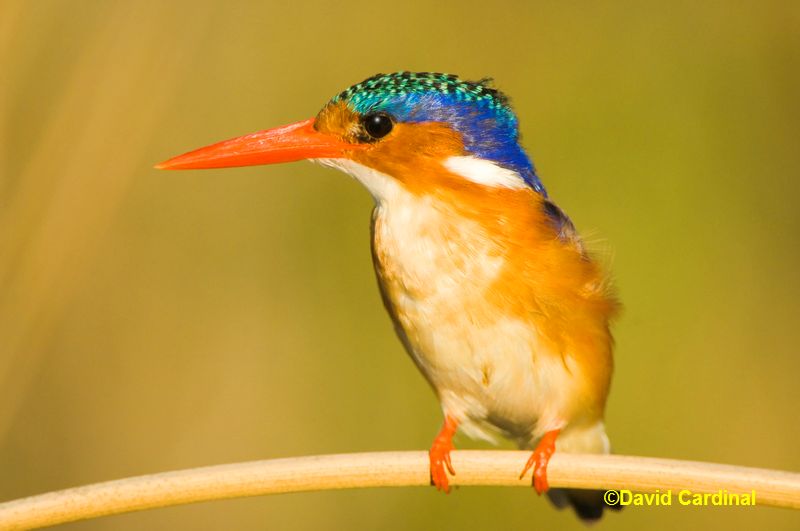 Sometimes new technology makes new shooting solutions possible. Small boats have always been the best way to get eye level photographs of many marsh birds like this Malachite Kingfisher. But positioning the boat to get a great background often required a motor which produced enough vibration that sharp images were difficult. With VR (and IS) lenses we were able to shoot from our tripods while the boat maneuvered into position. By taking turns we were able to get great kingfisher shots two at a time and everyone wound up with some great images. Special thanks to our guide, Grant, for expert boat positioning.
Sunrise Re-created

Our camp at Vumbura in the Okavango Delta was on an island, so each morning we took a boat over to the trucks to go on a game drive. The first morning I noticed the beautiful reflection, but the wake of the boat had already shattered the mirror-like surface of the water. So we planned ahead and the next two mornings eased the boat out slowly and were able to recreate the scene from the first morning but with a stunning reflection before we left for our next camp.
Best wishes for a great 2007 and we hope to see you on one of our safaris!

--David Cardinal, Cardinal Photo & Africa Photo Adventures
Let's hear from you!
Let us know what is working for you in our Photo forums, where we've had a number of active discussions on digital workflow choices depending on the needs of the individual photographer. Or post some of your favorite images along with their stories so we can all learn from your experiences.
News

On a very sad note, color management guru and pioneer Bruce Fraser has passed away from lung cancer. Brue was a true thought leader in imaging and color management, as well as a very generous soul and a friend. His "Real World" books have led countless photographers to make better images and he will be missed by all of us. There will be a tribute at Macworld on January 10th.
Support our Site Sponsor, ProShow: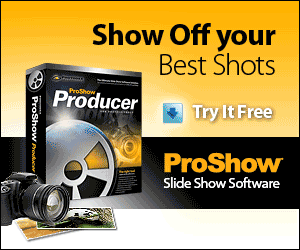 ---
---