DPS 5-03: South Texas Birds Trip Report and 2008 Texas Safari Announcement
Event Update: We've got a couple openings for our second bear safari in July.
We've also just announced our December Burma & Cambodia trip.
Greater Roadrunner, South Texas Safari

Nikon D2X, 200-400mm lens

Our Spring South Texas Photo Safari was a great success. The trip was sold out well in advance with a mix of familiar and new faces with the result of a great and energetic group of participants. Everyone had something to offer and we all learned a lot from each other. Best of all, the weather and birds cooperated so we each captured high quality images of literally dozens of species.
A key ingredient of the trip is the use of private ranches. Much like the private concessions we use on safari in Africa, the ranches guarantee that we'll have quality shooting situations and plenty of privacy to ensure that we make the most of our opportunities.


Cardinal Photo Safaris Update:

Alaska Grizzly Bear & Puffin trips,

July 2009

:
(These trips always fill up, so make your plans soon!)

Our 2008 sessions all sold out but we've just announced our two trips for 2009, so learn more or sign up soon. We'll have plenty of Alaskan Brown "Grizzly" Bears, as well as visit rookeries for Horned Puffins, Tufted Puffins, Common Murres and Kittiwakes. We're also likely to have some good Bald Eagle photographic opportunities and of course scenic shots of mountains, coastline and lovely flowers. This is a great trip for couples or non-shooting companions as the lodge is in a beautiful setting on the coast with plenty of opportunity for other activities.

Africa : Botswana, November 14-26, 2009
(10 photographers maximum --
our 2008 trip SOLD OUT so book early)

Our trips feature plenty of mammals & birds. We'll see lions, elephants, giraffe, leopards, cheetah and quite a few varieties of antelope along with several dozen other species of exotic animals. For more details or to reserve your space now.


Angkor Wat at Sunrise
Asia Photo Safari, January, 2007


Burma and Cambodia, December 2009:

We're excited about returning to Burma (Myanmar) and Cambodia. The main trip will be divided between the temple areas in Cambodia (especially the Angkor temple complex including Angkor Wat) and Burma (including historic Mandalay and the plain of temples at Bagan, as well as the capital Yangon, nee Rangoon). Learn more. We'll also have an optional post-trip extension to Laos, featuring Vientiane & Luang Prabang.

We just finished a second very successful 2007 trip (and about to head off for our 2008 trip) and are ready with what we think will be an even better itinerary for next December, 2009. Learn more about the trip now.

South Texas Birds, April 12-18, 2009


(6 Photographers Maximum, filling up quickly

)

After a great safari this year I'm anxious to get back to "The Valley" in south Texas and join a few of you to really focus on bird photography for a week again next year. There is no better way to improve your shooting skills, hone your flight shot technique and come home with lots of great images than by spending a week with us at these awesome Lens & Land properties.

We have some great upgrades for 2008, including luxury accomodations at a brand new game lodge close to the ranches. The small trip size (maximum 6 shooters), private ranches, and full service structure (all your local transportation, room, meals and drinks are included!) make this the premier trip to South Texas for bird photography. Learn more or get your deposit in now.
Lens and Land Ranches--A premium photo experience
We visited three different ranch properties over the course of the week, all of which featured state of the art blinds at watering and feeding stations. Even since I was there last year the ranch owners have made noticeable improvements in the variety and quality of their shooting setups. Participants usually had a choice of a couple different blinds for both the morning and afternoon shoots. We spent two days on Steve Bentsen's wonderful Dos Venadas property to make sure everyone had a chance at his great afternoon raptor setup. We weren't disappointed as all of us came back with images of both Harris Hawks and Crested Caracara. That also gave us a chance to explore more of his numerous and varied water hole blinds. With the warm weather snakes were out and we got images of several different species including a Diamondback Rattler. In addition to Painted and Indigo Buntings other specialty birds including the Scissor-tailed Flycatcher came into his ponds.

Crested Caracara, South Texas Safari
Nikon D2X and 200-400mm lens

The Weaver and Martin properties were also excellent for general bird photography, with plenty of the colorful Green Jays, along with several species of Dove, both Bobwhite and Scaled Quail, several species of raptor and even a Coyote and lots of Javelina.

Because we had a high overcast we were able to shoot almost continuously at all the properties, producing a tired group with plenty of great experiences and images to show for the trip.
Exciting Upgrade for 2008 trip!
The most grueling part of bird photography in South Texas is the driving (Special thanks to Jim Boyd for driving a second vehicle for the whole week!). The ranches are far out of town and with the light being good from sunrise to sunset it makes for long days.
So we're incredibly excited that a brand new deluxe game lodge has just opened right out near the premier ranch properties. I got a tour from the owners and am looking forward to having our 2008 group stay there. We'll be close enough to the ranches that we can head back for a rest and some workshop instruction mid-day. And we'll get our breakfast and dinner right there, ensuring not just great home-cooked food but a lot more effective use of our time. All of our participants love the authentic "safari" experience we provide when we stay at a lodge in Alaska to photograph the Grizzy Bears or in safari camps in Botswana, and now we can offer that same high-quality experience on our South Texas Bird Photo Safari.
Harris Hawk, South Texas Photo Safari
Nikon D2X, 200-400mm lens + 1.7TC

Small group size ensures plenty of personal instruction

Just like this year we are accepting a maximum of six photographers. That ensures that everyone gets personal attention and has some options on which blinds they shoot from--including being off by yourself some sessions if you prefer for the ultimate photo experience.

Read what our 2007 participants have to say about the safari
Your workshop fee of $1950 includes all of the private ranch rentals, along with photo instruction (in the field and workshop sessions), local transportation including airport transfers on the 13th and 19th. We're also offering full room and board at a luxury game lodge near the Lens and Land ranches for $1400 per person double occupancy all inclusive for the 7 days (6 nights) of the trip. For more information see our Texas Bird Photo Safari page or sign up now.
Mockingbird, South Texas Safari

Nikon D2X with 200-400mm lens

Scaled Quail, South Texas Safari

Nikon D2X with 200-400mm lens
We're pleased to announce that we'll be leading another trip to Burma and Cambodia this December, from December 1 to 15, with an optional extension to Western Burma. Learn more or Sign Up.
DigitalPro for Windows Product Updates
Moose Peterson has just released an excellent set of brand new FREE tutorials for DigitalPro 4. You can download them from:
Moose's brandnew tutorials for DP4 - the best DAM in the world DigitalPro 4.2 with support for XMP data is nearing release. The Release Candidate is ready for download on the Pro Shooters website.
And if you have any general comments on the site or the forums please feel free to post them in the Digital Cafe Forum. We're always listening.

Support our Site Sponsor, ProShow: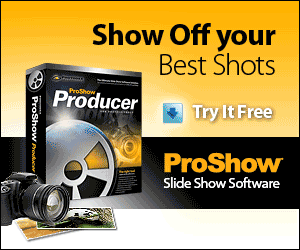 ---
---
---
Subscribe to DigitalPro Shooter
Enter your email to receive our newsletter on shooting digital.

E-mail:

All contents copyright Pro Shooters LLC. All rights reserved.
Nikon is a trademark of Nikon Corporation.
nikondigital.org is not affiliated with Nikon Corporation.
nikondigital.org