Microsoft readies Color Control Panel Applet for Release
September 14, 2005: One of the biggest criticisms of Windows for photographers has been the lack of simple administration of color management and basic color utilities. Microsoft's Rich Media Group (RMG) is preparing to help with a color control panel "applet" they demoed at this week's Photoshop World. This is only a small step on the road to the Windows Color System in Vista, but a helpful one.
The control panel applet provides a central location for managing all color profiles, binding them to devices and also a handy color gamut viewer which allows you to compare the gamuts of multiple profiles. Critically, the applet will allow you to change the Windows default color space from sRGB to a space that might better fit your workflow like Adobe RGB. Final details for the applet are not available yet as it is still only a preview, but we've included some screen shots of the preview to give you an idea of what it is expected to include: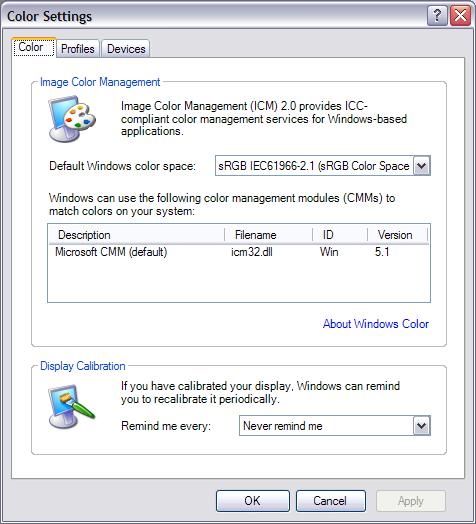 The Color tab allows you to change your default color space and potentially even specify a different color management engine if you have one installed.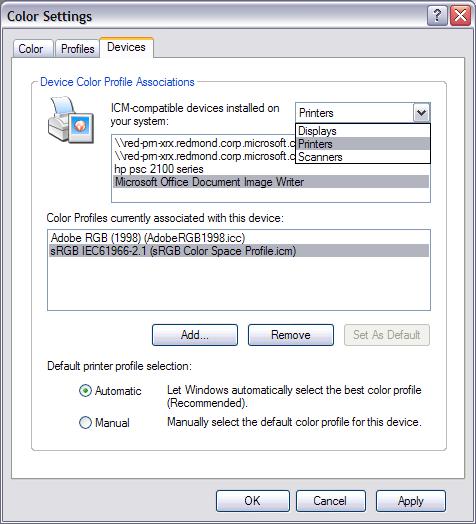 The Devices tab allows you to associate specific color profiles with each of your devices from one central location rather than the current interface which requires you to set the properties for each device in its own control panel.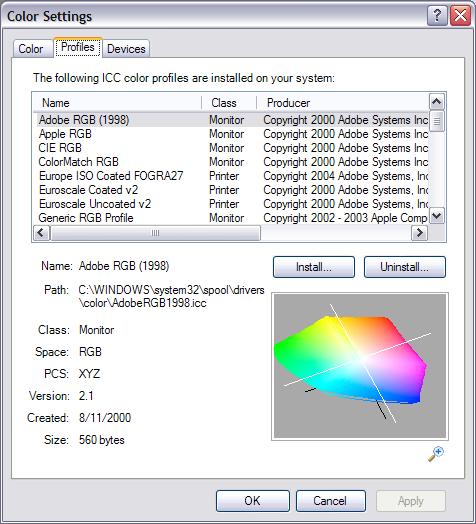 The Profiles tab allows you to install & uninstall profiles from your system, as well as see a list of all installed profiles.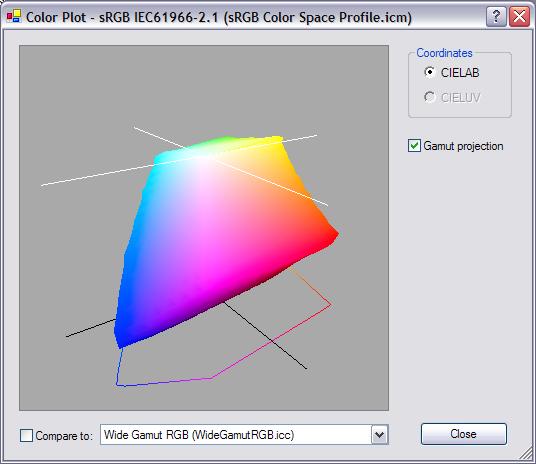 You can then view the gamut of any profile and optionally compare it to another profile.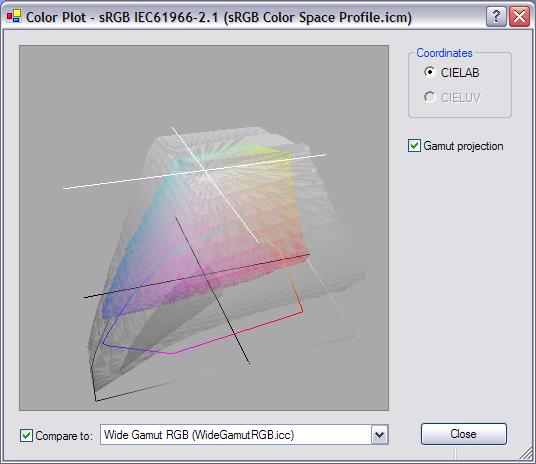 This shot shows the visual display of two profiles being compared.