Comparing the Nikon D3 and Nikon D300 for Bird Photography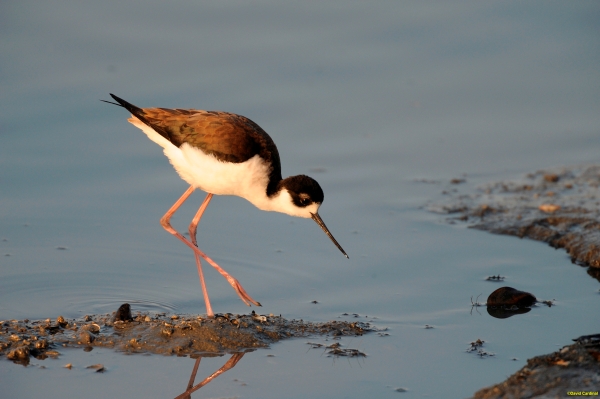 Black-necked Stilt, Palo Alto Baylands
Nikon D3, 600f/4 + TC1.7, ISO 800

I had the pleasure of spending this morning photographing shorebirds with a loaner D3 (courtesy of Nikon) and a D300 (courtesy of my piggybank and Roberts Imaging prompt delivery). Since there is so much interest in both cameras and so many of our readers are trying to decide between them, I thought some practical field work would be helpful.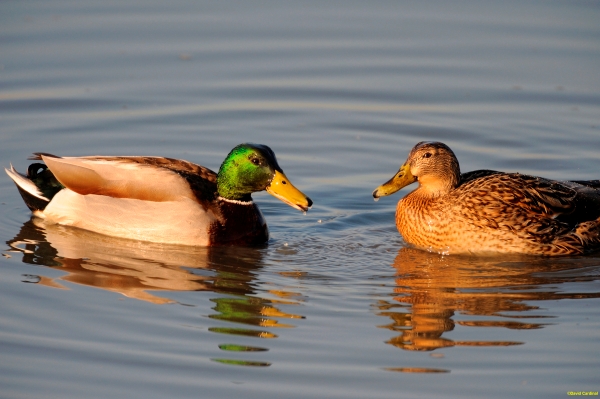 Mallard Pair, Palo Alto Baylands
Nikon D3, 600f/4 + TC1.7, ISO 800
In short, I found they were both very productive and excellent cameras. I think that if I didn't have a D3 with me, the D300 would have made me quite happy. It's major weakness was that after shooting with the ultra-fast, ultra-responsive D3 switching to the D300 felt slow. Both cameras have the new AF system which did a great job of picking out birds quickly, even with a 600f/4 + TC1.7 mounted. The D3 might have been a little more effective--possibly because more light is allowed into the system?--but it was very close. Speed was the big difference in the shooting experience. The 11fps of the D3 (ever since watching the movie Spinal Tap I've wanted to have a product that went to 11!) is coupled with an ulta-responsive shutter (not just quick at 41ms shutter lag, but just plain responsive when you press it). The 6fps of the D300 is actually quite respectable of course (I didn't have a vertical grip to try out the 8fps capability), it just felt slow after shooting with the D3.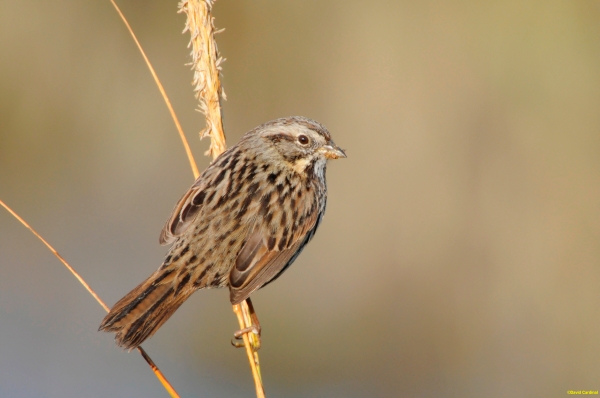 Song Sparrow, Palo Alto Baylands
Nikon D300, 600f/4 + TC1.7, ISO 800
Both cameras feature the new 3" nearly 1 mega-pixel LCD which is pretty amazing. They also both have a revamped and updated menu system, LiveView, and many of the same other new feaures like the integrated caps (see table below for a more complete list). I shot both cameras at ISO800 to see how well the images would hold up. In general I was very impressed with the results from both cameras. That doesn't mean I'd plan to start shooting at ISO800 all the time, but the noise was low enough that with a little noise reduction I think any of the images would be suitable for most client needs and for large prints.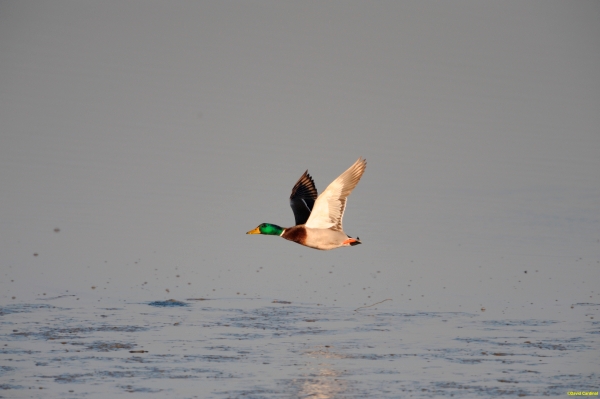 Mallard in Flight, Palo Alto Baylands
Nikon D3, 600f/4 + TC1.7, ISO 800
D3 (comparative) Pluses
Speed: 11 fps + very quick to shoot
Full Frame
Eye Cup
Full "pro" construction
Lower noise and higher ISOs
Microphone for Voice Recording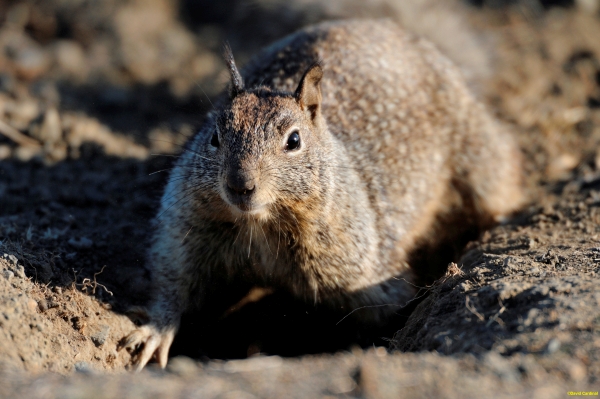 California Ground Squirrel, Palo Alto Baylands
Nikon D3, 600f/4 + TC1.7, ISO 800
D300 (comparative) Pluses:
Price ($1800 vs $5000)
Size & Weight
Pop-up Flash
Smaller, cheaper batteries
DX Form Factor
Flexibility with optional Vertical Grip
Sensor Cleaning Feature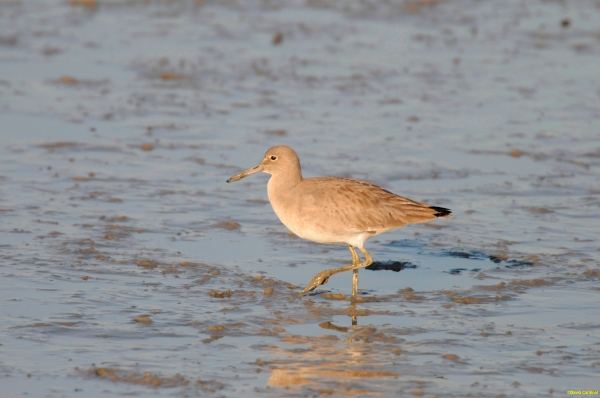 Both Feature:
Lower noise than previous models, esp High ISO
New, faster and more flexible AF system with 51 focus points
Live View
Larger, brighter LCD
Built-in menu Help system
Lots of tweaks to the settings and menus to make them more powerful and flexible
Improved battery life
Integrated 10-pin and strobe connector caps
Optional auto-off even when attached to an external device like a GPS
Optional AF Fine-Tuning (remembers up to 9 lenses)
DX & FX
Of course one of the biggest differences between the cameras is sensor size. We've already talked about the low noise & wide-angle capability of the D3, but it can also shoot in DX mode (with or without a DX lens) to provide that sometimes helpful "crop factor". But what is the image quality like? Below is a sample image shot at full-frame and then one cropped (manually, but that's no different than what the DX mode does) for comparison. Still quite a bit of detail although of course not nearly the same "technical" resolution.
Image Notes:
Many of these images were captured with a 1.7 Teleconverter on a 600f/4. That really stretches the bounds of what is possible with any camera and puts a lot of pressure on the camera. So we don't often see test images like that but they're important to bird photography so we've shown them here. The images in this article were taken from the camera then processed through Nikon Capture using the default settings, which were essentially all "auto" except for Colorspace which was set to Adobe RGB. For more accurate web display the images were then converted to sRGB & resized prior to posting. The linked JPEGs are left at 6MP resolution to help you make some realistic comparisons that the thumbnails don't allow.
Lots of Other Opinions!
Quite a few of our readers are starting to get cameras and doing their own tests. One of the most interesting is Weldon Thompson's experience, since he has both an array of Nikon bodies as well as a Canon 1D Mark III. You can read Weldon's comments on the Nikon D300 here. Visit the forums and let us hear about your experiences with the new cameras!
--David Cardinal
November 25, 2007